Reading Time:
5
minutes
Some articles may include Amazon affiliate links. All proceeds go to helping us pay for original stories and to support writers of speculative fiction. Read more here.
Free Monday: Today's top free Amazon "SF" for October 11.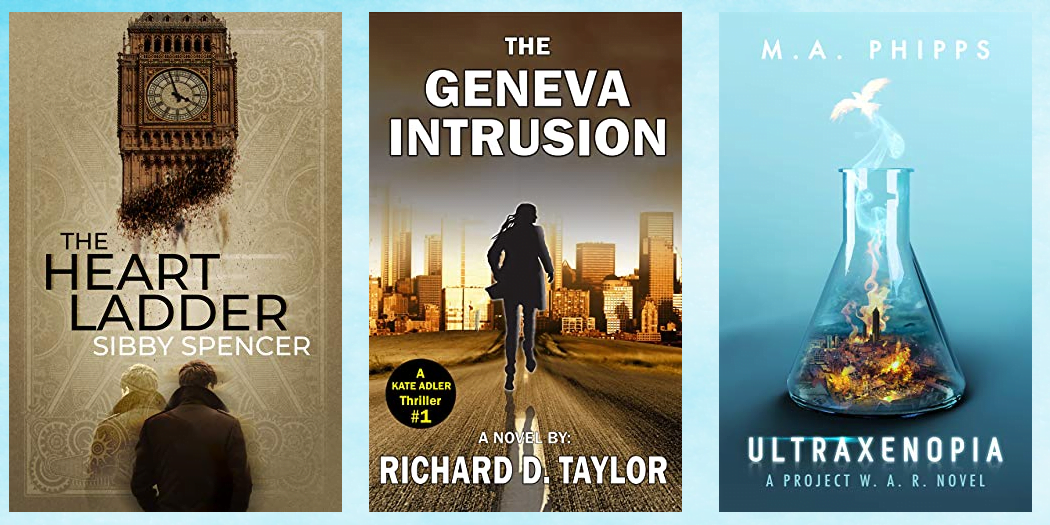 Maria Korolov and Amira Loutfi of the MetaStellar staff have been bringing you, our well-loved readers, "Free Fridays" for several months now. This regular column consists of short reviews of the top ten books that appeared that week on Amazon's list of free science fiction and fantasy.
But I've noticed that nearly all the books are strictly fantasy, or, at best, "science fantasy." Lots of magic and shape-shifting. I'm not a fan. Give me hard sci-fi, some dark chocolate, and I'm happy.
So I decided to take a look at another of Amazon's lists, this one supposedly dedicated to science fiction alone. Let's see if they deliver.
As noted in the other column:
The list changes constantly — authors set their books to free temporarily to promote their work, and, of course, books move up and down in the rankings. But are any of the books actually worth reading? Well, I read the first few chapters of each to find out, so you don't have to.
This week's list is completely different from those of the previous weeks. So if you're a fan of free books, it looks like there are going to be new things to read all the time.
If you try to open the list on a mobile device, it will take you to the listings that cost money, instead. By switching to the "desktop site" in the mobile browser, the free list comes up.
Oh, and if there's a book that catches your eye, grab it quickly, since the books are often free for only a short time. And, Amazon allows you to lend your e-books, for free, to your friends. Even free e-books. Here are the instructions.
The list is accurate as of the time of writing but may have changed since the story was posted.
Although the regular Free Friday reviews take a look at the top ten titles in that list, I'm just going to read the first few chapters of the top three titles in mine.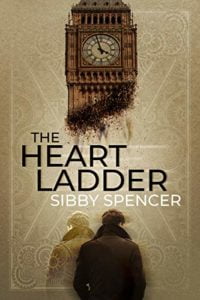 Amazon describes this as "A Suspenseful Psychological Thriller With a Mindbending Twist." Doesn't sound like sci-fi to me but let's take a look.
I've read the first page and the writing style seems a bit less than professional quality. We have an unnamed pregnant woman in an airport — she's apparently just flown in and waiting for her luggage. She's described as "a different sort of girl," but no details are given to support that claim. She also seems to think that her fellow travelers can tell she's unmarried.  She goes through customs with no difficulty — we learn her name is Faith — exits into some English city — London, I presume —  and… throws her hat into the air… a la Mary Tyler Moore. Not impressed. On a train heading north she pulls her watch out of her bag, which makes me wonder why she wasn't wearing it on her wrist. Perhaps we'll find out. Moving on…
So she's come to rural England — to see her aunt? or maybe the aunt is deceased? — from NY, and some law firm has arranged for her transportation from the train station and a hotel room for the night. Well, not a hotel, an inn called The White Hart. Shades of Arthur C. Clarke here. Although we read she had only a single, grubby bag, we learn that she wants to pull out her record of Carole King's album Tapestry. Maybe it's like Mary Poppins' bag. The next day she meets the solicitor, who's wearing a "cravat." What year is this, anyway? Turns out the aunt is dead and she's inherited the aunt's house. There are hints of sexual vibes between Faith and the solicitor.
Although my initial reaction was a bit skeptical, I do like the "American woman inherits a run-down cottage in England" trope, so I'll keep reading. No sci-fi memes so far, but we do get a close encounter with a fox.
Get the free ebook on Amazon here.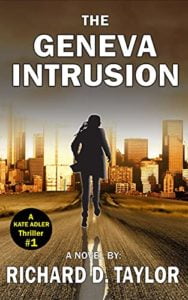 In the prologue, two men, one in Denmark and the other in Luxembourg, collect their mail from anonymous post office mailboxes. One of them finds a letter. He doesn't open the envelope, but, instead, puts it into a larger envelope and addresses it to an address he's memorized. The other man also finds an envelope; he hand delivers it to a security guard-protected castle. An agent within takes action…
So far, so good — although no science fictional elements yet.
In chapter one, we have an oil tanker near Iran being approached by pirates. The captain radios for help and an American wardship responds. Will help arrive in time? An exciting beginning. The pirates have machine guns and grenade launchers. The tanker's crew have a safe room and believe the pirates won't be able to pilot the ship: they are mistaken.  Chapter two switches POV to the protagonist, Kate Adler.
I'm hooked!  But still not science fiction.
Get the free ebook on Amazon here.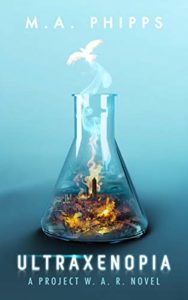 I've actually heard of this title before, so that's a good sign. Let's see if it's actually science fiction…
This book, like the first one in the list, starts on a train. However, Ultraxenopia has a first person narrator, and his — her? — motto is apparently "Don't stand out. Blend in. Remain invisible." The protagonist is scared of something, we don't know what yet, but I do find it odd that one has to show a government ID to disembark the train — or maybe just for this particular station? Their destination is a "workforce placement educational facility" in Zone 1.  I might be wrong but this sounds like many recent YA novels where the protagonist and their cohort get assigned their professions or tribes by some government entity….
Yes, I was right. Our narrator, Wynter, is eighteen, here to take an exam which will decide their future. Failure means Detention-with-a-capital-D. Sounds miserable. While waiting to be called for her test, she sees a news report of an attack on a hydroponics facility in Zone 4. The announcer says citizens must report all they know about these insurgents – if they don't, they will be executed.
Ok, a YA dystopian novel. Not really my thing, but I see possibilities. Will it manage to give readers something more than the heavily-used YA tropes we've seen a dozen times in the last few years? I don't think I'll be reading any more but if you do, let us know what you thought.
Get the free ebook on Amazon here.
---
So, I was hoping to read some hard science fiction today, maybe even some space opera — my favorite sub-genre — but it doesn't look like that's in the cards. I'm disappointed — and wondering how novels get assigned to one Amazon list or another —  but these books look like they could appeal to other folks.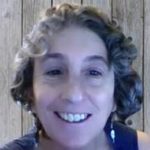 Melody Friedenthal is a librarian at a public library and a copyeditor for MetaStellar. In her spare time she's the chief bottle-washer for To Tell A Tale Writers' Group and is an affiliate member of the SFWA. Her work has been published in Tales From Shelf 804: an anthology, N3F, Bardsy, MetaStellar, and New Myths. She believes writing is a gateway drug, alpacas are cute, and dark chocolate is heaven.