Reading Time:
3
minutes
Some articles may include Amazon affiliate links. All proceeds go to helping us pay for original stories and to support writers of speculative fiction. Read more here.
Sword-Bearer is the eighth novel in the Sword Dancer series by Jennifer Roberson. After reading it, I feel compelled to pick up the first Sword Dancer novel and get reading.
Because it's so late in the series, the premise is pretty complex. Tiger was the most powerful acolyte from a Sword Dancer order in the south. Del is a powerful Sword Singer from the north, who ventured into the south on a mission alone. She hired Tiger to help her manage the desert environs, and they fell in love. At some point, Tiger broke all his oaths on behalf of Del and that earned him a banishment from the Sword Dancer order. One consequence is that almost every time he bumps into another student from his old  Sword Dancer order they challenge him to a "death dance." You can probably guess what that is. Ok, I'll tell you. It's a Sword Dance that results in the death of one of the dancers. 
The plot of Sword-Bearer is to figure out the source of foreign magic that has caused snow storms in the desert. Del recognizes it immediately as a northern type of magic, weather-working. Tiger soon believes that the source of the weather-working magic is actively following him and luring him somewhere. He assumes the weather worker wants to take the magic from his bones. Tiger has two types of magic in him — magic that he gained from his heritage and magic that he absorbed from a book into his bones.
The world-building is pretty cool. There are four major locations in the world — North, South, which is full of deserts, Borderlands, and Skandi. Most of the story takes place in the desert, which I enjoyed deeply. That was the main reason I picked up the book to begin with! A desert setting! The fantasy culture of the south seems to me to be a blend of Arab and Indian cultures. The author also uses some Islamic terms for elements of Tiger's background.
Don't believe me? Here is proof that even the concept of doing a "sword dance" comes straight out of Arab culture… The Orientalist in you will be gravely disappointed that these dances never turn violent.
As for likability, Tiger and Del do very well. They are both serious warriors, deadly and dangerous, and speak in an unemotional sparse manner. In spite of their stolid communication style, Tiger likes to poke fun at Del and Del is constantly bickering with him in a manner reminiscent of the "battle of the sexes" in the sixties. So they are cute, yes… but they also made a few unethical choices in their business dealings with a wealthy merchant. For this reason, they lose a few likability points with me.
Tiger is dark-skinned and so are most people in the south, while Del is fair in every way. I do love a good east-meets-west story and the first impressions foreigners have of one another. But this is where Sword-Bearer gets a little weird for me. The novel is in first person from Tiger's perspective and he is constantly noticing Del's light skin and blonde hair. The two have been married for years at this point. I am familiar with interracial relationships, so I know that the superficial elements of your spouse's foreignness quickly wear off. Tiger's perceptions of Del weren't believable to me and that did take me out of the story. 
The story mechanics are pretty good. The writing style is simple and readable. The pacing and plot structure are great. It's a short book, but a lot happens. The middle of the novel, wherein we learn more and more about the source of the weather-working magic, was interesting. The author gets full points from me on that. The conclusion of the mystery was satisfying, too. However, in the middle of the tale, we also start to hear about another problem that involves Del — a serious one at that. It obviously opens up the door for book nine, which I assume will be from Del's perspective. I know lots of people don't enjoy cliffhangers, so I felt that I should let you know. If you want to know about Del's problem — which actually sounded much more interesting to me than the weather-working problem — then you'll have to pick up book nine!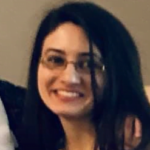 MetaStellar reviews editor Amira Loutfi is an author and web designer. She is on a mission to craft excellent fantasy fiction that is inspired by late antiquity Arabia. You can join her monthly newsletter where she shares insider info, wips, and tons of cool stuff.