Reading Time:
3
minutes
Some articles may include Amazon affiliate links. All proceeds go to helping us pay for original stories and to support writers of speculative fiction. Read more here.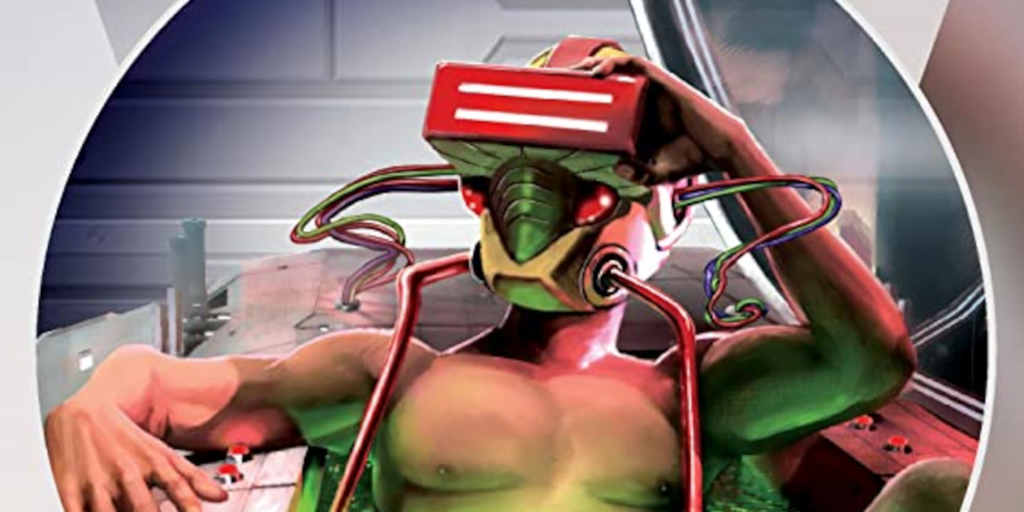 MetaStellar asked me to write up my experience publishing for Amazon's Kindle Vella, a new platform designed for episodic fiction.
Ironically, the one device on which you cannot currently read Kindle Vella stories is the Kindle — unless you read it via the browser.
Yes, right now, you can only read Kindle Vella stories on the Amazon website or the IOS Kindle app. Also, Vella is only available in the U.S. for the time being.
When the Amazon Vella Beta program was announced a few months ago, I had story I'd been working on for a couple of years and didn't know what to do with because it's dystopian and doesn't fit with my upbeat family sci-fi.
Game Ship: Origins imagines immersive gaming as a key technology allowing slower-than-light interstellar travel and is a bit of a hard sci-fi-LitRPG mashup. So I decided to publish it on Vella under a different version of my name so that my usual readers wouldn't stumble on it without warning.

The Vella platform is unlike regular Kindle publishing in many ways. First is its episodic nature. Stories are published in 600 to 5,000 word chunks, which can be scheduled months in advance.
Amazon suggested starting with five episodes — chapters, in my case —  the first three of which are free. That's true for all Vella books, and after that, the pricing is the same for everyone, one token per 100 words.
Amazon gives away 200 tokens to every new user so you can expect to read over 20,000 words before you have to start buying tokens.
Token cost depends on how many you buy, starting with 200 for $1.99, 525 for $4.99, 1,100 for $9.99 and 1,700 for $14.99. Once you purchase your first tokens, you will be permitted to mark once story a week as your favorite, which helps the story get better visibility in the Vella store.
Vella pays authors a 50 percent royalty on the tokens reading spend on reading their works. You can see how many tokens you have in the top right corner of your browser when you're on the Vella store page.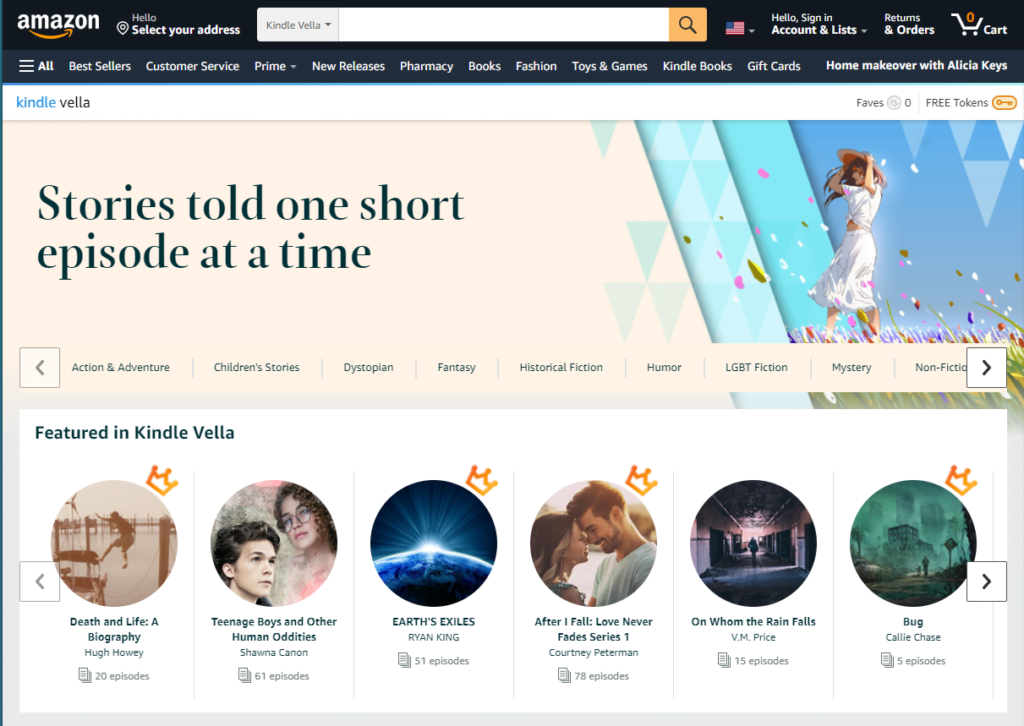 Books published in Vella can be removed from the program at a later date and published as regular books on Kindle or elsewhere, but you have to wait until 30 days after the last episode that will appear in the book has been published, and the book must contain at least ten episodes.
I currently have episodes scheduled to publish once a week until late October, but I can edit the timeline to move up the dates if that becomes desirable. There's an option for readers to "follow" a story, to be notified of new episodes releasing.
There are a few more oddities about the Vella system.
First, Amazon requires square covers, which they then crop to circles, in keeping with smartphone aesthetics. And the author has the option to talk directly to readers in notes at the end of every episode, which I did for the first five episodes and may continue depending on feedback.
Readers are also invited to use two new features, Thumbs Up and Faves, to reward episodes. The Faves are limited to one per week, and stories with the most faves in their category get a crown and are featured in the store. 
Publishing is simpler than with KDP because there are far fewer fields to fill out and the whole process moves faster. You need a title, short description, and can choose to title every episode as well. Metadata includes two categories and seven keywords, which are shown on the product page. You can choose between uploading a file for each episode, or you can simply cut-and-paste into a text field. You can can upload or cut-and-paste the optional author notes, pick a release date, and you're done.
It's difficult to make any predictions for Vella based on two days of history, but if Amazon promotes the store, it may offer some exposure for authors who try it. The whole platform is currently in Beta, what I would call a soft-launch, so it will take a while for things to shake out.