Reading Time:
2
minutes
Some articles may include Amazon affiliate links. All proceeds go to helping us pay for original stories and to support writers of speculative fiction. Read more here.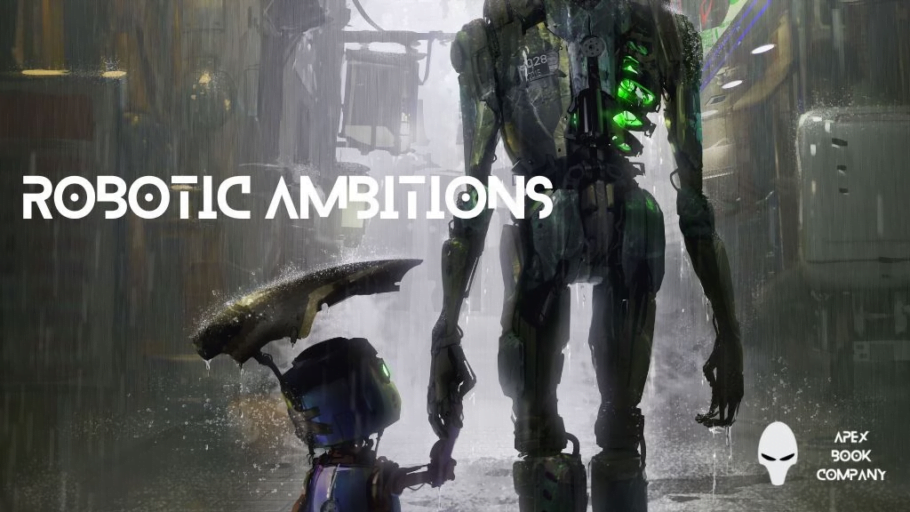 In a bit of excellent timing, given that AI is all over the news these days, Apex Magazine launched a Kickstarter today for a new anthology of fiction about robots, called Robotic Ambitions. The anthology, to be clear, is about robots, not written by robots. It's written by humans.
Apex is looking to raise a minimum of $12,000 to fund this anthology, which will go toward paying the cover artist, authors, and editors, as well as covering production costs such as graphic design, layout, copy edits, and typesetting. This also covers fulfilling backer rewards.
After the anthology is funded, submissions will open on March 13, with the first week set aside for writer of color and members of the LBGTQ+ community. Apex pays $0.08 per word and there's a limit of 5,000 words per story. Simultaneous submissions are allowed, but all stories must be related to theme of aspects of emerging consciousness, artificial intelligence, and the mobilization of human-created entities. Full guidelines can be found here.
AI-written or assisted stories are not eligible for inclusion in the anthology.
The anthology is edited by Lesley Conner and Jason Sizemore, who are co-editors of Apex Magazine.
"Whether striving to protect the family they've chosen, searching for meaning amid the chaos of the world, or questioning what it is that makes one alive, robotic ambition can mean many different things," said Sizemore. "This anthology will explore the nuance of sentience manufactured and evolved within mechanical beings."
MetaStellar's E.E. King and Andrea Goyan, co-hosts of our YouTube segment Long Lost Friends, recently interviewed Jason Sizemore for the MetaStellar YouTube channel. Watch the full video below: