Reading Time:
2
minutes
Some articles may include Amazon affiliate links. All proceeds go to helping us pay for original stories and to support writers of speculative fiction. Read more here.
"Garden of Eden," the first in a series of three live VR art explorations, concerts, and shows organized by HBO, kicks off today at 10 p.m. Eastern time on VRChat, a social VR platform.
Those without a VR headset can watch the "Garden of Eden" livestream on YouTube and will be able to interact in real-time and impact the experiences through their interaction, which includes solving riddles.
During today's event, guests and participants will explore Afrofuturistic art installations created by David Alabo, Devan Shimoyama, and Adeyemi Adegbesan.
The computer-generated Afrofuturistic works of art by the artists has a lot to do with fantasy, explores African beauty, and combines Afrocentric elements with surrealism to highlight African culture and diaspora.
The second of the three series events, a live poetry performance called An American Dream and which is inspired by the words of James Baldwin and performed by Jurnee Smollett, will be held from 10 p.m. Eastern time on Thursday, September 24. The third event, Music of the Cosmos, a music performance, will take place from 10 p.m. Eastern time on Monday, October 19.
A select total of 100 guests – who include artists and actors – will participate at the three events using Oculus Quest headsets. The actors from the series, and who will be performing at the three shows and concerts include Jonathan Majors, Courtney Vance, Michael Kenneth William, and Jurnee Smollett.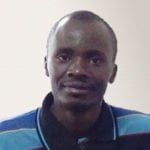 David Kariuki is a technology journalist who has a wide range of experience reporting about modern technology solutions. A graduate of Kenya's Moi University, he also writes for Hypergrid Business, Cleanleap, and has previously worked for Resources Quarterly and Construction Review. Email him at [email protected].