Reading Time:
2
minutes
Some articles may include Amazon affiliate links. All proceeds go to helping us pay for original stories and to support writers of speculative fiction. Read more here.
Terry Pratchett is one of my all-time favorite authors, and even though he died five years ago, a new book is now out, a collection of never-before-published short stories he wrote for local newspapers back in the 1960s and 1970s. Well, they were published in those newspapers, but that was before the Internet, so you probably didn't see them.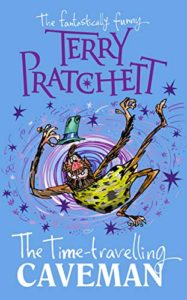 "The Time-traveling Caveman" is an illustrated book, aimed at children, and is currently out in Kindle ebook and Audible audio book formats. I'm going to buy it, because Pratchett is one of my main writing inspirations and I want to have the complete set of his books, but I'll wait until the paper version comes out.
Meanwhile, I read the first part of the first story, "Professor Whelk's Trip to Mars," through Amazon's "look inside" function.
Pratchett's signature style was already in place, though more in line with his other books for younger readers rather than the social satires of his later Discworld books.
In case you somehow missed it, Discworld is a series of fantasy books set on a flat world, which is on the back of four elephants, which are on the back of a giant turtle, all floating through space. The first book, "The Colour of Magic," came out in 1983, and the last one, "The Shepherd's Crown," was published posthumously in 2015. There are 41 Discworld books total.
I reread all these books on a regular basis since they never fail to inspire me, and, if I happen to be in a bad mood, to change it for the better.
"The Time-travelling Caveman" is the fourth in Pratchett's Children's Circle Stories series of books, which also include "Dragons at Crumbling Castle: And Other Stories," "The Witch's Vacuum Cleaner: And Other Stories," and "Father Christmas's Fake Beard."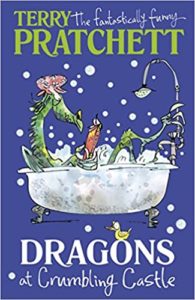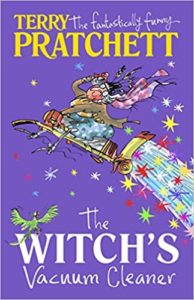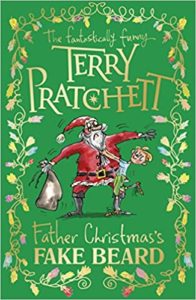 In addition to the short story collections, Pratchett has also written a number of novels aimed at younger readers.