Reading Time:
17
minutes
Some articles may include Amazon affiliate links. All proceeds go to helping us pay for original stories and to support writers of speculative fiction. Read more here.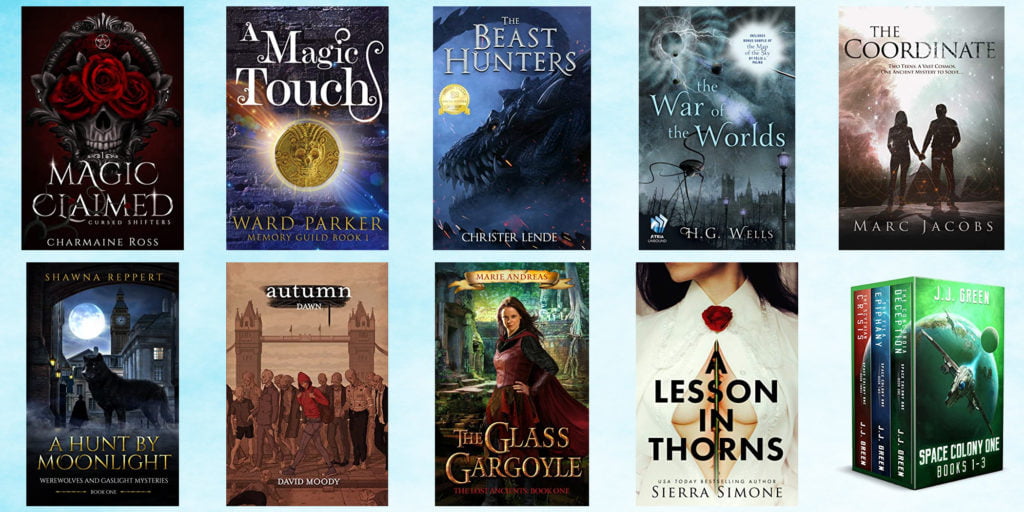 Did you know that Amazon has a list of the top-selling and free sci-fi and fantasy books? The list changes constantly — authors set their books to free temporarily to promote their work, and, of course, books move up and down in the rankings. Read on to find your fun free read for this weekend! And grab the books quickly because they don't always stay free for long.
This week's list is completely different from those of the previous weeks. So if you're a fan of free books, there are going to be new things to read all the time. If you want to get this list in your inbox every Friday afternoon, subscribe to the MetaStellar weekly newsletter.
There are a lot of books to go through, so this week I'm being helped out by a couple of other members of our MetaStellar community. If you'd like to join me in doing these reviews — and taping our regular Friday videos — email me at [email protected].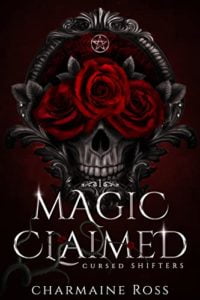 This is the first of three books in the Cursed Shifters reverse harem paranormal romance series. The other books are $4.99 each, and the series is not in Kindle Unlimited. The third book isn't out yet. It is scheduled to be released next July and is currently available for pre-order.
One thousand years into the future, Seraphine exists at the bottom of a ruthless dystopian society ruled by The Six. Enslaved as a child to one of these rulers, Esoti, Seraphine is reviled for her ability to regenerate and never die, despite innumerable attempts and experiments at Esoti's hands. When she is sent out on another abusive mission by Esoti, into a storm that would kill most humans and is attacked by three guards, Seraphine run to the dubious safety of the wolf shifter's territory.
She sticks to the edge of the territory, hoping to avoid notice, but is almost immediately surrounded by a wolfpack. When the leader, Jerom, grabs her, they are both immediately pulled into a soul bond. Despite this, Seraphine is desperate to hide her ability from the wolfpack and return to Esoti as quickly as possible to avoid punishment, while Jerom is convinced she is a spy.
The wonderful thing about romance tropes is that they function as a useful shorthand for readers; some people like mint tea, others Earl Grey, and still others coffee. In the same way, readers can immediately glance at the tropes that govern a particular romance and know if that book is their cup of tea (or coffee).
For fantasy or romance readers who DO like the fated mates trope, multiple partners, and paranormal shifter characters, this is shaping up to be an engaging read with interesting worldbuilding. Although I felt a little ambivalent about the first few chapters, now that the setup is out of the way I'm finding myself drawn more and more into the story.
The stakes for Seraphine and her three shifter partners are all interesting — and conflict with each other! — and the buildup to take on Esoti gives multiple layers of conflict and tension that I'm curious to see play out. Although this won't be a book that interests every reader, I'm hooked and have it on my weekend reading list.
Get the Kindle ebook free from Amazon here.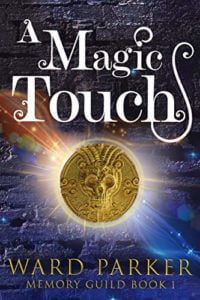 This is the first of nine books in the Memory Guild urban fantasy series. The other books are $2.99 to $6.99 each, and the entire series is in Kindle Unlimited. The second book in the series, The Psychic Touch, is free today as well. The ninth book is currently available for pre-order and will be coming out in April. This isn't the first time the author has been on this list. This past January we reviewed the start of a related series — Freaky Florida, the first three of seven books in the Freaky Florida urban fantasy series. And this book has been on the top ten list as well — we previously reviewed it this past September.
I love urban fantasy. It's right up there with military sci-fi as my favorite genre of speculative fiction. So I'm totally the target audience for this book. Plus, the protagonist is an adult, not some annoying teenager. No offense to teenagers… no, wait. They're perpetually offended. Nothing I say will make any difference.
So, anyway, Darla is middle-aged, and is returning to her home town, San Marcos, Florida. Darla talks too much and too fast. I sympathize with that. She's moving back home after her divorce to be closer to her mother and her 24-year-old daughter. And the way the author describes this town — well, I want to move there.
She's just bought a 285-year-old inn, and plans to turn it into a bed-and-breakfast. Oh, and she's a telepath. So's her mom and grandma. Her daughter? Nobody knows yet.
I love the atmosphere here and the banter between Darla and her mom.
The day after she arrives in town, she goes to visit her best friend, who runs a rare coin shop. And finds her body — which has a gold coin in its mouth. She can't help herself. She touches it, then reaches out for her friend's desk to steady herself — and touches a bronze figurine. It was the murder weapon, and she gets a vision of the murder.
I love the premise. I'm a big fan of cozy magical mysteries, and this book is just swimming in cozy. Plus, the lead detective is handsome and single. But her prints are on the murder weapon, and her only alibi is her mother. The detective is already familiar with her mother's eccentric reputation.
But Darla does something really clever to ensure that she's not the prime suspect. She tells the detective that, like her mother, she's a bit of a psychic herself, and saw a vision of the murder, and wants to help the police catch the killer. She even shares the info she got from her vision, like where the murderer was staying, and what brand boots he was wearing. She knows how this makes her sound — like a crazy person — and she leans into it.
I like that about her.
In fact, I like everything about this book. I'm sticking with it this weekend.
Update: I finished the book. Then I read the second book in the series. Then the third. Now I'm on the fourth. Also, half-way through the first book, I realized that the premise was familiar — I'd previously read Freaky Florida, which is set in the same universe and has some overlap. However, you don't need to have read the other series in order to enjoy this one and it features an entirely new set of characters, though the protagonist from the first series shows up once in a while to help out.
Get the Kindle ebook free from Amazon here.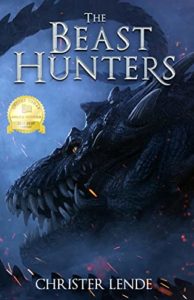 This is the first of three books in The Beast Hunter of Ashbourn epic fantasy series billed as "The Witcher meets Sherlock Holmes" and won the Indies Today award for best fantasy last year. The other books are $2.99 each but all the books are in Kindle Unlimited — and the second book, The Beast Hunters Dark Sovereign, is free today as well.
I do like The Witcher, and I also like detective stories, so I think I'm the target reader for this book.
It starts with Ara, a teenager living with abusive parents. She's forced to work, and is beaten regularly. Plus, her father blames her for her sister's death. The family lives in a bad part of the city filled with fantasy creatures, and one of them attacks her father. A monster the size of a bull, with green scales and a long tail and six legs. It bites her father's arm off and Ara attacks it with a knife, temporary driving it off. But before she's able to drag her father to safety, the monster attacks again.
It kills her father. Her mother is dead as well. But before it can turn to Ara, rescue finally arrives. The two men who kill the beasts take Ara with them when they leave. She goes along with it because she's pretty beaten down. Also, she has no other options. She's convinced that the men have taken her to further some kind of devious plan of their own.
She winds up being their assistant. She helps set up camp at night as the three of them travel on horseback through the wilderness beyond the city walls. They are beast hunters. And, aside from using her for free labor, they seem to be treating her well. They're feeding her more than she's had to eat while living with her parents. They're nice to her. And she's learning a lot about the weird creatures that live in the wilderness.
I love all the creatures in this world, but I'm having a little trouble figuring out the time period of the setting. Ara's father has a newspaper. One of the men they're with mentions a pistol, but Ara doesn't recognize the word, and the soldiers they meet carry swords, not firearms.
Oh, the pistol is a new invention. Most people haven't seen one yet.
Ara continues to make herself useful. At the next town, she accompanies one of the men to the market and uses her haggling skills to get them the best deal. She keeps track of supplies that they're low on.
The book moves at a pretty slow pace. After that first scene with the monster attack against her parents, in the next few chapters, not much happens. But I'm enjoying the world-building, the banter between the two beast hunters, and Ara's growing self-confidence. Then, while they're in a town, a man comes to them for help. A mysterious thing has taken over his house and is destroying his belongings and food supplies. Ara volunteers to come on the hunt.
Despite the pace, I like the book very much. I think there's a very good chance I'll stick with it and finish it this weekend.
Get the Kindle ebook free from Amazon here.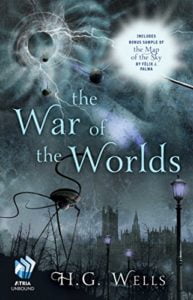 Yes, this is that War of the Worlds, by that H.G. Wells. The one that's been made into a bunch of movies. Most recently, it was the basis of the 2005 Tom Cruise movie, also titled War of the Worlds. This particular edition of the book includes a free chapter from The Map of the Sky by New York Times-bestselling author Félix J. Palma, which features H.G. Wells as a time-traveling investigator in Victorian London.
Although a 2005 movie adaptation starring Tom Cruise was made with more bells, whistles, and firecrackers than anyone could count, the book remains, in my view, the better option.
Wells' narrative depicts a world where people are too self-absorbed to believe in aliens, even with respected astronomers admitting the possibility. When a cylindrical object crashes near Woking, England, nobody can open it and a crowd gathers.
Our narrator is there but goes home for tea — gotta love that tea — and when he returns, a Martian emerges from the cylinder. The Martian has a look around, heads back inside the cylinder, then blasts everyone with the cylinder's heat ray. Luckily, our narrator manages to escape by doing a runner. Thus the stage is set for carnage in England.
Despite being an older novel, the prose, plot, and dialogue make it an excellent read.
Get the Kindle ebook free from Amazon here.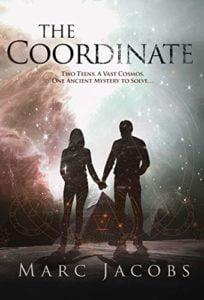 This is the first of three books in The Coordinate science fiction adventure series billed as "Stargate meets National Treasure." The other books are $4.99 to $5.99 each, and the series is in Kindle Unlimited.
This is one of those "I'm not saying that it's aliens, but it's aliens" kinds of stories. It follows two teenagers, Logan and Emma, former best friends who had drifted apart. They get paired together in a history class assignment in which they must research an unexplained archaeological discovery: a secret chamber in the Copán Desert of Honduras, which is a real geographic location. It sets them on a National Treasure-type adventure where they decipher clues and unravel the mystery, which has implications for humanity's present and future.
It opens with an interesting scene of an archaeological expedition at the Copán Temple.
The writing style over-explains the characters and their motivations. Instead of having them and their backgrounds reveal themselves organically, the writing does info dumps which pulls one out of the experience.
The two protagonists seem like run-of-the-mill teenage characters initially. Logan is the awkward guy, and Emma is the pretty girl who seems to be dating the big high school football star, whose name is Chad, which has become a name used to mock buff, chiseled, ego-centric characters.
The relationship between Logan and his mom is endearing, though. She works long hours at a restaurant and sends her text messages with hashtags that are in the wrong place, trying to be a "cool" mom. He loves her enough to not tell her that they don't work like that.
One thing that the book introduces is links connected to a fake website created by the author called GhostsandAlienHunters.com. It mentions other mysterious geological sites around the globe, and show the potential of the book being an augmented reality game, where the readers themselves can participate in exploring these mysteries along with the characters.
Overall, while the characters are not the most original, the book might be an interesting gateway for youth who want to get in touch with their inner Ancient Aliens guy.
Get the Kindle ebook free from Amazon here.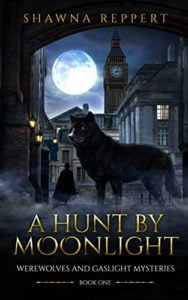 This is the first of three books in the Werewolves and Gaslight paranormal mystery series set in Victorian London. The other books are on sale for $.99 each today, and all the books are in Kindle Unlimited.
Inspector Royston Jones is examining the mutilated body of a shop girl, he's convinced that it's a normal human predator, not a werewolf. And certainly not Blackpoole, aka the Ladykiller, back from the dead.
For one thing, the cuts are clean, made with a sharp knife, and by a killer with some knowledge of anatomy.
The beginning reminds me a little bit of Jack the Ripper and the writing style is also comfortingly old-fashioned.
Royston investigates, trying to find a connection between the young women who've been killed recently in similar ways. The first two were prostitutes, the others working girls, and all of them were new to the city. But there's no other obvious connection between them. He talks to the shop girl's roommate, and to the owner of the shop. Both of them tell him that the dead girl didn't have any enemies and was friendly with everyone.
Then he visits his mentor, Godwin, who's been shot in the kneecap by a bank robber back when Royston was still a constable. They discuss werewolves. This world has werewolves in it, and they're not accepted kindly by London society.
Then, in the next chapter, we switch to the point of view of Richard Bandon, who's getting ready to marry an eccentric, outspoken lady who practices alchemy. What makes this relationship particularly fraught with peril is that Richard is a werewolf, and it's illegal for him to marry someone who isn't. But the lady has a secret of her own, the secret that helped bring them together in the first place. We don't find out the secret though, and switch back to Royston's investigation.
I like the writing style, and I'm enjoying the setting. I think I might stick with this book as well. It feels very much like an old-fashioned mystery, and a comfortable and familiar read.
Get the Kindle ebook free from Amazon here.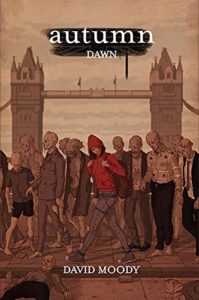 This is the first of three books in Autumn: The London Trilogy series. The other books are $5.99 each and they are not in Kindle Unlimited. The series is set in the same universe as the author's six-book Autumn series, billed as War of the Worlds meets Night of the Living Dead. and the first book in that series was made into a movie, Autumn, starring David Carradine.
This book could be a good read for fans of zombie stories, but it's not my favorite.
The story is told in the first person by the main character, Helen, who describes walking down the busy streets of London when suddenly everyone drops dead, pretty much without any warning. Helen, is totally alone for three days, unable to reach anyone on the phone, when the dead come back to life, slowly peeling themselves off the ground.
The rest of chapter one describes how she kills zombies and wonders around London. The zombies don't try to eat her, they just follow her around. At the end of the chapter, she does something pretty dumb that gets her seriously wounded — it's not the zombies' fault — but she does meet another normal human.
That's how far I got. Most of the chapter describes the main character killing zombies and wondering around. I think that's enough of this book for me and I don't plan to keep reading. Helen pretty much just starts killing zombies without any real need for doing it, and I can't really sympathize with her desire to start slaughtering for no good reason.
Get the Kindle ebook free from Amazon here.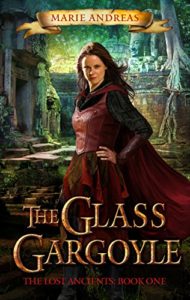 This is the first of six books in The Lost Ancients fantasy adventure series. The other books are $4.99 each but all of them are in Kindle Unlimited.
This series is billed as billed as Tomb Raider's Lara Croft meets Janet Evanovich's Stephanie Plum in Tolkien's Middle Earth — three things that I love. But when looking up the link to the Stephanie Plum series, I discovered that a new book came out in November that I missed — Going Rogue. And, my local library has it on the Overdrive app. Whoo hoo!
But back to my regularly scheduled Free Friday reading…
Taryn is a bounty hunter. Not by choice, but by necessity. Her archeological work has dried up, and she takes what assignments she can get.
At the start of the book, a local crime lord hires her to bring back a guy who turns out to be extremely troublesome. I'm a few chapters in now and I love everything about this book so far. Taryn is funny and sociable, clever, and has loyal friends and companions who help her out, when they aren't getting in the way. The setting feels full and real. It reminds of Terry Pratchett's Ankh-Morpork, one of my favorite fictional places of all time. If I could have a house in a virtual world anywhere in the book-o-verse, it would be in Ankh-Morpork.
And the banter and hijinks definitely do remind me of Stephanie Plum. I expect to be finishing the book this weekend. I also expect to be shelling out my hard-earned cash for the rest of the books in this series. Hold on — they're all in Kindle Unlimited. Score!
Oh, and I see that the author also has a space opera series out, The Asarlaí Wars, which is also in Kindle Unlimited. Here's the description: "Vaslisha Tor Dain is a mercenary starship captain with a few simple rules: A good ship is better than a great man, in case of confusion always err on the side of blowing someone's head off, and never fall for a telepath or a member of her crew." I am in love.
Update 2/21: I've finished the book and loved it. It maintained the Stephanie Plum, Discworld feel throughout — funny, fast-paced, with surprising twists. Highly recommend.
Get the Kindle ebook free from Amazon here.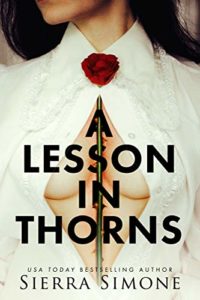 This is the first of four books in the Thornchapel bisexual fantasy romance series by a USA Today-bestselling author. The other books are $5.99 to $6.99 each and are not in Kindle Unlimited.
I am not the target reader of this book. In fact, I tried my hardest to get someone else on the team to take it. The cover — and the description blurb — makes me think of Fifty Shades of Grey, a book that I really disliked.
Not that I'm opposed to steamy sex and S&M. I just didn't like the writing style. Or the premise.
Auden's family owns Thornchapel, a creepy house with a giant maze and a strange tunnel in the center. He and five other children are playing outside and go into the maze and find a chapel, only the walls are thorns and the floor is grass and instead of an altar there's a grassy hummock. The kids have a pretend wedding and three of them wind up sharing a kiss when a thunderstorm breaks out and they ran back to the house. The house party broke up, the parents went their separate ways, and so did all the kids.
This prologue is written in an extremely lyrical, literary style. It reminds me a bit of Gabriel Garcia Marquez. So, in writing quality it's about as far from Fifty Shades of Grey as you can get.
Then the book officially begins twelve years later. The first chapter is written in the first person, from the point of view of Proserphina, one of the girls who had been playing at the chapel — the one who would up kissing two boys at the same time. She's now 22, and just got a job offer, for a job at Thornchapel. She leaves her career as a university librarian in Kansas City and heads there right away because the job offer letter was written in familiar handwriting — that of her mother, who's been missing for twelve years. All the police officers and private detectives her father had hired had failed to find her.
When she gets to Thornchapel she finds that one of the boy's she'd kissed is already there. And so is Auden, the boy she's been in love with for the past twelve years. She hasn't seen either of them since that day. And the other three kids are there, as well. Auden is renovating the house, and the other kids are there to help him out.
And there's all kinds of sexual tension in the air.
Then Proserphina is devastated to find out that Auden is engaged to one of the other kids, Delphine.
This story moves very slowly. And it is very dramatic. I do enjoy the writing, but not enough to stick with it, or with the drama. And the knowledge that there's kinky sex up ahead is also dissuading me from continuing.
Get the Kindle ebook free from Amazon here.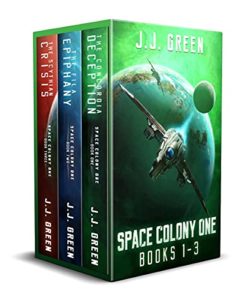 This is a box set of the first three of eight books in the Space Colony One space opera series. The other books are $2.99 to $4.99 and are not in Kindle Unlimited. The eighth book is not out yet. It will be released next month and is currently available for pre-order. This box set has been on our list before. We previously reviewed it in December of 2021, and it was in the number one spot then as well.
I love hard sci-fi. That's my sweet spot when it comes to speculative fiction and what got me hooked on reading when I was a kid. So I'm definitely the target audience for this book, and the cover just screams "read me!" to me. If there's a spaceship on a book cover, that book is for me.
Cariad had been cryogenically frozen for a one-hundred-and-eighty-four-year trip to a new planet. She's a gestation specialist — she grows fetuses in artificial wombs. Some two thousand of the colonists have been awake for the trip, part of the ship crew — there had been several generations of them.
It's a very cool premise.
Their first night on the planet, Cariad and her friend Ethan helped defend the colonists from an attack by the local wildlife, though we don't get to see that battle. Instead, the story begins a little later, with a political speech announcing the name that the colonists chose for the new planet. There's an explosion, and Cariad is almost killed.
The other twist is that there's another ship of humans on the planet — they left earth centuries after Cariad's ship did, and came to warn the colonists about a plot to sabotage the colony.
So right off, I've got a question — why not just radio them and let them know? Even if the newer ships travel at faster-than-light speeds — while radio waves are limited to the speed of light — they could have sent a cheap drone. Also, the newcomers refuse to say anything about what's been happening on Earth since the original colonists left. Again — why haven't they keeping up with the news by radio?
Another thing that bothers me is that the colonists are allocated plots of land to farm. From the description, it sounds like they plan to do old-fashioned-style family farming. It seems a little ridiculous to waste the majority of humans on a colony ship on farming jobs. Maybe a couple of small boutique family farms would be nice, but the rest should be automated. Even today, most of us aren't farmers, and wouldn't want to be. Except for those small boutique farms raising heritage sheep and organic free-range tomatoes, farming is not a fun job. And it's a critical job, and one that's largely automated even today. I've never understood why so many sci-fi authors send humans to space with old-fashioned farming tools. Sending humans is super expensive, because of all life support and space we need. Sending equipment is cheap by comparison. And, when we finally get there, humans need food and space and lots of other things to survive. Machinery doesn't. Save the humans for higher-value work. In fact, machinery can be sent up ahead to prepare the planet for human arrival. We're already planning to do that on Mars.
I could get beyond this issue. It's a pretty common trope in colonization stories. But I'm not particularly engaged by the story so far, nor do I care about the main character. If I had nothing else to read, I could see myself sticking with this book in hopes it gets better, but I have a lot of other books on my reading list right now.
Get the ebook box set free from Amazon here.
---
See all the Free Friday posts here. Do you have other free books for us to check out? Comment below or email me at [email protected].
Have you read any of these books? Are you planning to? Let us know in the comments!
Or watch Maria and Terrence discuss all ten books in the video below: