Reading Time:
13
minutes
Some articles may include Amazon affiliate links. All proceeds go to helping us pay for original stories and to support writers of speculative fiction. Read more here.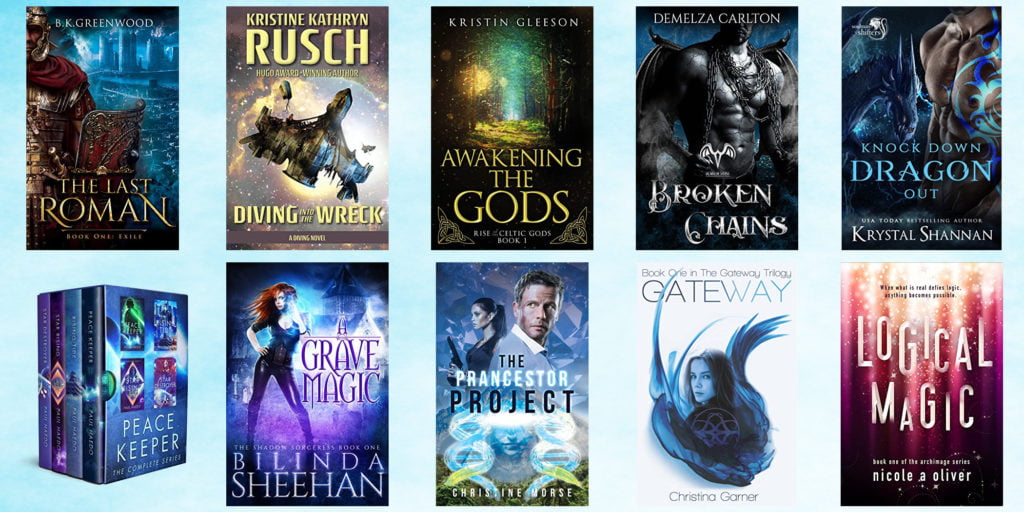 Did you know that Amazon has a list of the top-selling and free sci-fi and fantasy books? The list changes constantly — authors set their books to free temporarily to promote their work, and, of course, books move up and down in the rankings. But are any of the books actually worth reading? Well, I read the first few chapters of each to find out, so you don't have to.
This week's list is completely different from those of the previous weeks. So if you're a fan of free books, it looks like there are going to be new things to read all the time.
There are a lot of books to go through, so this week I'm being helped out by Amira Loutfi, our reviews editor, our news editor Alex Korolov, and one of our columnists, Peter Cooper Hay.
I've noticed that if you try to open the list on a mobile device, it will take you to the listings that cost money, instead. I've found that by switching to the "desktop site" in the mobile browser, the free list comes up.
Oh, and if there's a book that catches your eye, grab it quickly, since the books are often free for only a short time. And, Amazon allows you to lend your e-books, for free, to your friends. Even free e-books. Here are the instructions.
Most of these books are the first book in the series, and in each case I've checked to see whether the rest of the books are free as well, or whether they're in Kindle Unlimited. Learn more about Kindle Unlimited here.
The list is accurate as of the time of writing, but may have changed since the story was posted.
1. Exile by B.K. Greenwood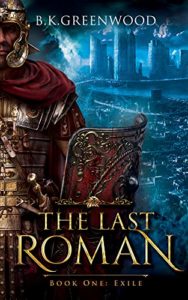 This is the first of three books in The Last Roman historical military fantasy series. The other books are$2.99 to $5.99 each but are both in Kindle Unlimited.
Marcus is a high-ranking military officer in the Roman Empire. He struggles with insomnia because he is haunted by the crucifixion of a kind-faced man from four years ago. Marcus has qualms about crucifixion but doesn't say anything.
The story opens one morning in the middle of an army campsite. The Romans are scrambling to get ready for battle against a large horde of barbarians. Big names drop like Caligula, Octavius, and Cato. It's immersive and I got sucked in fast.
I probably won't be back since I am currently reading Tigana. Just being honest! Although it is an awesome opening so far. I would read it if I were stuck at a bus stop or something.
Get the ebook free from Amazon here.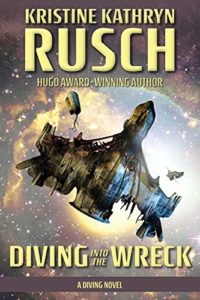 This is the first of sixteen books in The Diving Series, a space opera, by a USA Today-bestselling author. The rest of the books are $3.99 to $5.99 and are not in Kindle Unlimited.
I've read several of these books already, long before this one popped up on this free ebook list. I'm also a fan of her Retrieval Artist Series. She's also written books in the Star Trek and Star Wars universes, and has several books out about the writing business. I check her blog every single week for writing advice — and she also posts free short stories every Monday.
So yes, I recommend the author highly.
This book is about a diver, a woman who travels around on a spaceship and dives into old abandoned wrecks floating in space. She's looking for interesting things to salvage. Sometimes she also takes tourists out to dive the wrecks.
She's also a space history buff. She's explored over a thousand ships.
Sometimes, she's found ships in distress and has occasionally helped out crews of damaged ships. But she doesn't like helping. It's too fraught with emotion, and she's a loner. I like her.
Then while out on a trip she finds a beacon and goes to investigate. And something goes wrong.
Obviously, I think you should get this book and read it if hard sci-fi is your kind of thing.
Get the Kindle ebook free from Amazon here.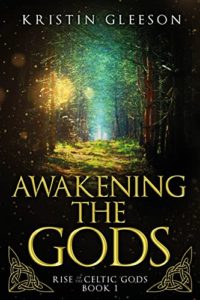 This is the first of three books in the Rise of the Celtic Gods urban fantasy series. The other books are $0.99 to $3.99 each and are not in Kindle Unlimited.
This Celtic fantasy story starts out from the point of view of a young Saoirse performing at her favorite pub as she tries to brush off the weight of the world closing in on her. She has been fired from her bartending job and knows her music will not carry her far, but with bills piling up and rent due, biding time is all she can do other than ask her father to bail her out yet again— an act which would surely damage her pride beyond repair.
But as it quickly turns out, even this is not an option for Saoirse. In a plot twist, our female protagonist discovers her father has died in an accident during his travels. Except the details surrounding his death are vague, his remains are not going to be retrieved, and perhaps worst of all, details of his will are being questioned, leaving Saoirse to wonder if she will end up being homeless after all. Not to mention, Saoirse is seeing things. Mysterious figures haunt her, perhaps hinting at the Celtic magic begging to be uncovered.
Then after a major plot twist, the novel switches point of view to follow Smithy, a character who had briefly been introduced as a Fidler at the same bar that Saoirse plays at. He too is surrounded by unanswered questions and is quickly becoming a clear love interest for Saoirse when she unexpectedly has to move to his hometown.
While romance is not my favorite genre, I have fallen in love with the magical element to this novel and look forward to unfolding the mysteries to come. It can be difficult to pull off so many plot twists so early in a novel, but Gleeson does a good job introducing her readers to the tension right away. At the end of the first few chapters, I cannot wait to keep reading and discover the truth behind Saoirse's family and Smithy's magic.
Get the Kindle ebook free from Amazon here.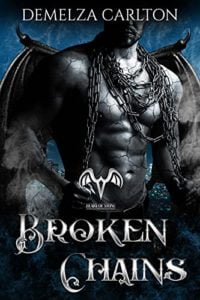 This is the first of three books in the Heart of Stone urban fantasy series. The second book in the series is $3.99 and the third book is currently available for pre-order and will be coming out in July. The series is not in Kindle Unlimited.
Demelza Carlton is a regular on this list. We also reviewed several books in the 26-book Romance a Medieval Fairytale series. In July, we reviewed Embellish: Brave Little Tailor Retold, another book in the same series. Hunt: Red Riding Hood Retold, we reviewed in April, and, also that month, we reviewed Blow: Three Little Pigs Retold, then, in May, we reviewed Melt: Snow Queen Retold and, in September, Dance: Cinderella Retold. A box set of the first three books in the series was also on this list this past April.
But wait, that's not all! In December, we reviewed Ocean's Justice, the first book in the six-book Siren of War fantasy series.
This is a fast, easy read. The protagonist is a wimpy grad student who doesn't know what study to dedicate herself to. I had trouble suspending my disbelief, and there wasn't even any magic in the opening scene.
The perspective switches to a mysterious creature that had been buried for years — he has been told that when it's time to awaken there will be a call. I'm not sure what "awaken" or "call" really means in this story just yet. But the mysterious creature wakes up to the sound of rocks moving about, not a call. So he waits.
One night, a stranger starts chasing the grad student, accusing her of theft. She runs, and cries for help. The mysterious creature hears it and comes bursting through the rock to go save her.
It's ok, just not for me.
Get the Kindle ebook free from Amazon here.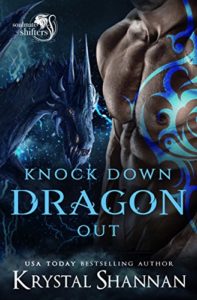 This is the first book in the eight-book Soulmate Shifters in Mystery, Alaska series, a paranormal romance with shape shifters. The rest of the books are $3.99 to $4.99 each and are not in Kindle Unlimited. We first reviewed this book in April of 2021.
Col is a dragon out to avenge the death of the rest of his family. He follows his enemies, both also dragons, to another world, where he finds them in a forest, attacking a woman. He's about to kill them when he's distracted by the realization that their victim is meant to be his mate, and the other two dragons take the opportunity to escape.
He shifts to human form, bandages her up, flies her to a shelter — an abandoned cabin. He's magically able to understand her when she speaks, and learns that she suffered a blow to her memory in the attack, and doesn't know who she is.
Of course, they immediately fall in love and start making out.
Yes, the sex is pretty graphic.
When she wakes up in the morning, the woman's memory is back. Her name is Naomi, she's in Alaska to photograph local wildlife, and to get over the death of the only man she's ever loved.
The point of view switches back and forth between these two characters. There's not much mystery about whether they'll get together or not — they meet and are mated for life right at the start of the book.  But Col still has his mission. Plus, he's pursued by a pack of werewolves, one of them almost attacks Naomi.
I'm guessing at the some point, we'll discover that Naomi has some magical powers of her own.
I'm not particularly drawn to these two characters, but the writing moves along quickly, and the story draws you in. I can easily see coming back and finishing off this book as if it was a box of chocolate bon-bons.
Get the Kindle e-book free from Amazon here.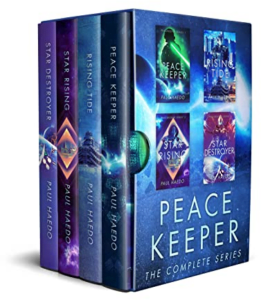 This is the first four of five books in the Peacekeeper Series of military sci-fi. The fifth book, the prequel titled Peacekeeper: Prequel, is also free today.
Today was an excellent day for fans of hard sci-fi, which I happen to be.
This series is set in the far future, during the time of the Terran Republic, and features the peacekeepers, which, I'm guessing, are something like the UN peacekeepers, but for all the different human — and alien — worlds of the Terran Republic.
It starts slow. The first chapter is full of back story and galactic history.
Xander serves on a peacekeeper vessel as a sentinel. This means that he's allowed to carry arms on the lower decks, and on the bridge.
But wait, before we find out what the story is about, we have to hear all about the various settings on his laser rifle.
I'm going to have a really hard time finishing this book. I want to, I really do, but it's hard plowing through it.
Get the Kindle ebook box set free from Amazon here.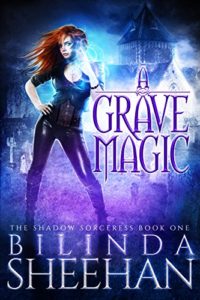 This is the first of eight book in The Shadow Sorceress series. The other books are $0.99 to $4.99 each but are all in Kindle Unlimited.
Andreas is the master of the city's vampires. A magical woman wants him to kill someone and bring her a child. He refuses, and she kills him.
And he doesn't come back in the next chapter. So this isn't a story about Andreas. Though I could have guessed that from the cover.
No, it's the story of Amber Morgan. She's one of the Elite Preternatural Force. She works the desk, sorting through potential cases for signs of supernatural involvement. But she really wants to be out in the field. So she jumps at a chance to ignore her orders and join Graham, a more senior agent, for a ride-along.
Graham suspects her secret — that's she's really a witch. If the Elite found out, she'd be in serious trouble. Graham wants her to use her powers to help him with a crime scene – a suspected vampire attack.
So it seems that the Elite is okay with normal humans like themselves using magical spells, but they're not okay with people who have intrinsic magical abilities.
Anyway, her first crime scene is a horror show. There's a dead child, a dead mother who is still capable of attacking people, and lots of vampire energy in the air.
In general, I like the premise. I like police procedurals with supernatural elements. Amber is a little young, a little new to the job, a little resentful of not being in the field, and a little lacking in common sense — why is she working for an organization that's opposed to witches if she's a witch herself? But the book is growing on me. I might come back and finish it this weekend.
Get the Kindle e-book free from Amazon here.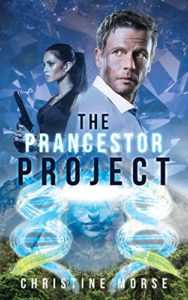 This is a standalone sci-fi thriller based on real-world science by a first-time author. Follow her on Twitter at @cvmorse18.
David, an anthropology professor, has found evidence of life on Earth that existed a billion years ago. But someone wants to murder him and steal the evidence.
He has to stay alive, and figure out why that civilization died so that we can keep from going extinct as well.
The book reminds me quite of bit of The Extinction Threat by T.S. Falk, which popped up on this list last month. I reviewed that book, liked it, and finished it, and have high hopes for this one as well. Though it's weird how sometimes it feels like the same story is being written over and over again. I don't mind. If you like a story, why not read multiple versions of it? I mean, we binge watch television series where every episode is a lot like the previous one, right? Well, I do.
Anyway.
The book starts in the Congo. Christopher is a translator accompanying Patrick Veeder, a rich guy who wants to get his hands on a particular ancient artifact. Patrick plans to get the artifact by tricking some villagers into giving it up, then he'll plant the artifact at another site. Oh, and he's going to poison the villagers so that they can't spill the beans. Nice guy.
Then we get to David, an American professor in London to give a lecture. His audience expects him to talk about the billion-year-old zircon crystals that he's discovered. Crystals that hold evidence of ancient life. Except that he can't — he's signed a non-disclosure agreement in return for substantial funding. So he gives a really bad lecture that doesn't offer anything new at all.
After the lecture, he's on a subway train when a terrorist opens up his jacket, showing a bomb, and threats to blow up everyone on the train unless David gets off at the next stop with him.
But there are police at the station, and the terrorist runs away.
I don't like David. He's extremely awkward, anti-social, and prone to freezing in panic. He's full of self-doubt and spends way too much time thinking about his ex-wife and his mom.
I'm having a hard time getting into this book and I don't find David very sympathetic. But that's just me. On the other hand, it seems that David is neuroatypical, which I commend the writer for. And I do like the premise.
Get the Kindle ebook free from Amazon here.
9. Gateway by Christina Garner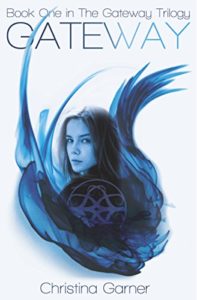 This is the first of three books in the The Gateway Trilogy young adult urban fantasy books. The other books are $2.99 to $4.99 each and are not in Kindle Unlimited.
I'm not a fan of young adult books and have a hard time finding the patience to deal with the angst and drama of the characters.
So I have doubts about the book going in. So read this review with a grain of salt — I'm not the target audience here.
Ember is a teenager who wakes up in a mental hospital after being unconscious for two days. She's tried to commit suicide by overdosing on pills and they've admitted her for psychiatric treatment.
Oh, and she hears voices. Well, one voice in particular. She doesn't mention this to the shrink when she talks to him. Then she meets her new roommate, and the other teenage inmates at the institution.
It starts really slowly. And, as I feared, there's a lot of teenage angst and drama.
I'm not going to stick with it.
Get the Kindle e-book free from Amazon here.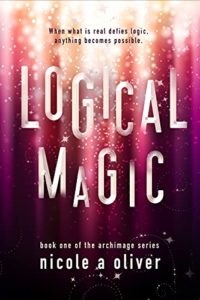 This is the first of two books in the Archimage Series of young adult urban fantasy books. The other book is $3.99 but is in Kindle Unlimited.
I'm a big fan of urban fantasy books, but, as I've said previously, not a fan of young adults.
Sophia is on her school's debate team and she and the other debaters go out for coffee afterwards. There's a lot of teenage gossip about who likes who. And Sophia bumps into a very familiar-looking handsome guy who keeps staring at her. But she's certain that she's never met him before. Plus, he's a jerk. But her gaze keeps being drawn back to him.
Meanwhile, another boy asks her out, and she gives him her number. There's a ton of teenage banter accompanying all this. Apparently, Sophia hasn't been much for dating so far.
That night, she dreams about the jerk.
The next day, while on her way to school, a giant black dog leaps out at her. She panics, and a buzz of energy flares up her arm, followed by a flash of light, and the dog falls back as if it hit a wall.
Sophie assumes that the dog's owners must have one of those invisible fences set up.
As she's walking away, a car pulls up. It's the jerk from the night before. And he tells her that she shouldn't have stopped the dog — it's going to make his job harder.
Ah hah. She has magic. And the guy wants her to stop using it.
She turns down a ride in his car, ignores his suggestion that she's got magic, and continues on to school. And, wouldn't you know it, the jerk turns out to be a new student in her school, in her classes, and he even sits next to her in the first class.
On the one hand, the story is a little too hokey for me. But I have to say that it's extremely readable and Sophia isn't angsty at all. She's practical and matter-of-fact. I like that about her. I don't think I'll keep reading the book, but if I had to, I wouldn't mind.
Get the Kindle e-book free from Amazon here.
---
See all the Free Friday posts here. Do you have other free books for us to check out? Comment below or email me at [email protected].
Have you read any of these books? Are you planning to? Let us know in the comments!
And watch Maria discuss all of these books in the video below;