Reading Time:
3
minutes
Some articles may include Amazon affiliate links. All proceeds go to helping us pay for original stories and to support writers of speculative fiction. Read more here.
Light-hearted, wacky, charming, and mysterious, Netflix's "Umbrella Academy" returned for a second season on July 31. Critics say that it improved upon the first season, and its Tomatometer score on Rotten Tomatoes has surpassed that of its predecessor. While it has not yet received an official renewal from Netflix, the second season demands a third. The season finale presents a dangerous cliff-hanger that has essentially divorced the show from its origin, a Dark Horse Comics graphic novel created by Gerard Way, best known for My Chemical Romance, and illustrated by Eisner award winner Gabriel Bá.
So what is "Umbrella Academy?" The name alone is odd — appropriately so. It is about an eccentric billionaire (Reginald Hargreeves, played by Colm Feore) and his seven adopted children, each of whom resulted from a miraculous birth and has a unique superpower. Both seasons chronicle their wacky attempts to prevent an apocalypse (it's more bizarre than you could imagine). I personally find this show hard to describe. The storytelling and pacing are unconventional. It's hilarious. It highlights family dysfunction. It's a bit dark, but also incredibly light-hearted and upbeat. The music is fantastic and the cinematography is gorgeous. And the casting? Blows chef's kiss.
To my slight disappointment, I noticed that this season of "Umbrella Academy" was more like a normal show. In my mind, everything cringey in the first season could be chalked up to the fact that it is based on a comic book — and I love comic books. I kind of wanted the second to be as disruptive as the first.
Regardless, season two was better than I expected. Within the overarching storyline, we learn more about the Hargreeves father, we see the family meddle meaningfully in a presidential event and the civil rights movement, and witness drastic political developments in "The Commission."
There were also several subplots that provided insight into the characters and their relationships with each other, such as the crazy yet relatable light supper they all shared with their father in episode six. While I found Vanya's (played by Ellen Page) story arc to be a bit linear, watching her relationship with her powers transform was delightful. Allison's (played by Emmy Raver-Lampman) story was the most exciting for me to watch, from the very first moment she lands in Dallas to the end of the season. Her character is explored more deeply between facing new — to her –manifestations of racism, rebuilding her life in Dallas as a mute, and her dynamic with Klaus (Robert Sheehan), which was surprisingly adorable. Diego (David Castaneda) managed to shock me while still acting exactly as he ought to. Starting out in a mental hospital, he attempts to lead a heroic campaign of his own concoction, displaying his hilarious mentality in the process. Meanwhile, he forms a new relationship quite unlike the one in the first season, which made him look like a pest. Watching that blossom, and of course, his gorgeous new hairstyle, was a pleasure. He and Allison quickly became my favorite characters this season.
Will there be a third season? Probably. Netflix has not yet announced another renewal, but everyone seems to think it will. In the third season, I am especially looking forward to a wider exploration of the "Umbrella Academy" world — someone must be furious about the changes to "The Commission," right? And an authoritative explanation for the occurrence of the 43 miraculous births has been on my "dying for" list since the very first episode.
Is it worth your while to watch it? It is if you love quirky stories that make you laugh and stretch the limits of genre and convention.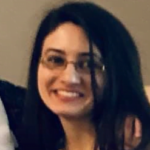 MetaStellar reviews editor Amira Loutfi is an author and web designer. She is on a mission to craft excellent fantasy fiction that is inspired by late antiquity Arabia. You can join her monthly newsletter where she shares insider info, wips, and tons of cool stuff.