Reading Time:
4
minutes
Some articles may include Amazon affiliate links. All proceeds go to helping us pay for original stories and to support writers of speculative fiction. Read more here.
I write a lot about ChatGPT and Midjourney. ChatGPT is the best text generator around, and the basic plan is free. If you can't get it through its website, you can get it at Bing AI or in a bunch of other third-party platforms that leverage ChatGPT on the back end. You can see all our AI writing-related stories here. Midjourney is currently the best AI image generator out there, but there are also some free alternatives that are almost as good. You can see all our stories on AI image generation here.
But there are other AI-powered tools out there, some of which have been available for a while, and all of which I use on a regular basis, usually at least a few times a week — and sometimes a few times a day.
Otter AI
Otter AI is a transcription app that works in the browser, desktop, or smartphone and records and transcribes what you say, with no training. Its top use is for business meetings, since it identifies all the speakers by name, and summarizes notes and action items. Plus, it integrates easily with Zoom and Teams.
I use it at work, for all my tech interviews. Many of the companies I talk to use it as well, for their own transcriptions and meeting notes. And the basic plan is free.
All of those are good reasons to use it, but that's not the main reason I love it. You see, I started using it a few years ago because I needed a way to dictate story notes while driving and walking. Apparently, all my best ideas come to me when I'm far from the computer. I tried other recorder apps but most didn't have a transcription feature, or cost a lot of money, or stopped recording whenever you paused to think. I stop to think a lot.
The way it works is that you download the app, create a free account, then start recording yourself while you're out walking around or doing whatever it is that you do when you have your best thoughts.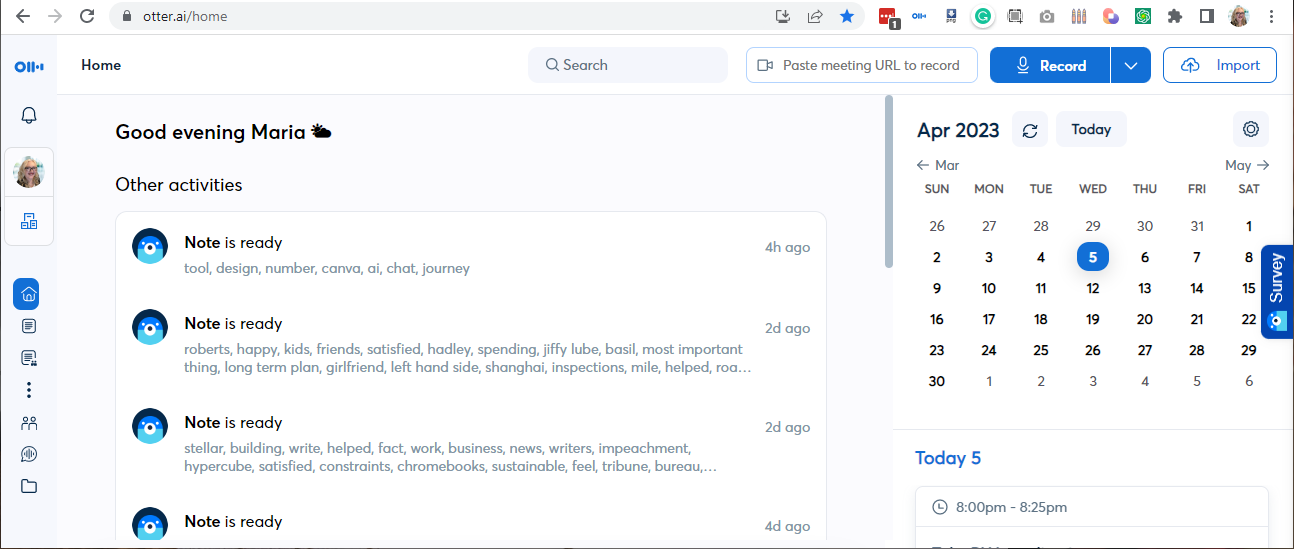 Then, the next time you're at a computer, you log into the Otter website and — ta da! — all the transcripts are there there for you to cut-and-paste into your word processor.
I ran a writing group for a long time, and pretty much everyone in it used Otter. One writer friend would use it when she was awake at night, in the dark, and thought of something she wanted to write.
Because it's so easy and convenient, I even use Otter to make notes to myself about random things that occur to me when I'm away from my desk.
Canva
Canva has been around for ages. It's a great, easy-to-use tool for creating graphics for social media posts, YouTube videos, blog posts, and book covers.
The basic plan is free and, frankly, as long as I avoid clicking on things with dollar signs on them, I've never felt the need to upgrade.
Plus, you can share your documents with other people on your team, so you can collaborate on designs. We use it extensively on MetaStellar for all our social media marketing images, and I've made a ton of book covers with it. In fact, just this morning, a friend and I got together over Zoom and I created some sample book covers for him in a few minutes using Midjourney to create the illustrations and Canva to arrange them with text and other graphic elements.
They now have an AI-powered "magic" design tool — you upload your image and tell it what you want, like a book cover, and it generates a bunch of designs for you that you can then edit. So far, I've been very disappointed in its results.
Here are three that it suggested for me based on Midjourney images I uploaded: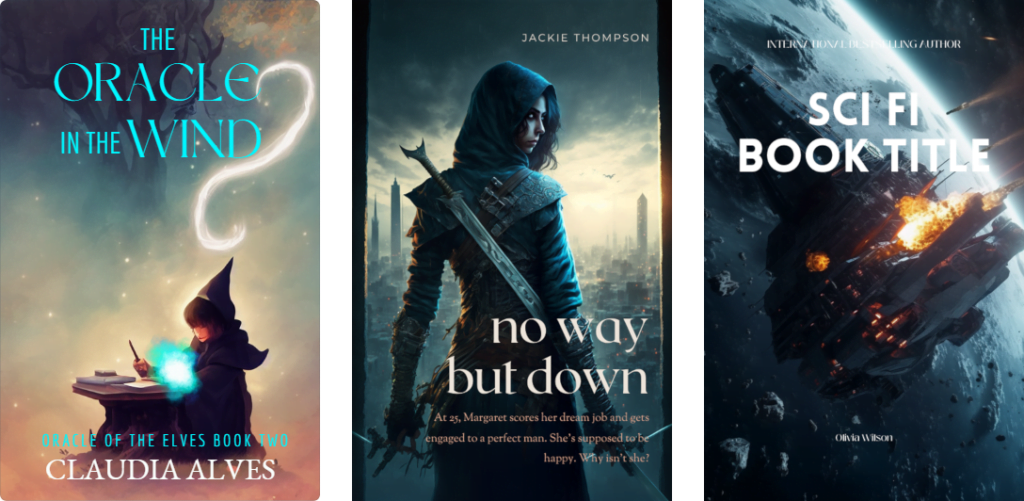 I didn't do any editing on these covers — Canva suggested the text, the fonts, and the layouts. I actually like the middle one, though the subtitle text is hard to read. But 90 percent of its suggestions were completely unusable. Still, this is the first release of the tool and I expect it to get better quickly.
Canva also has free AI-powered text and image generators, but these aren't as good as ChatGPT or Midjourney, so I don't use them. But they probably will get much better very very quickly, as well.
Notion
I've been using Notion for a couple of years now as my main note-taking app. It's a great way to keep track of characters, settings, plot points, and timelines in your novels. We also use it at MetaStellar for some of our administrative work, and a couple of freelancers I work with use it to track their assignments.
It's like if Google Sheets and Google Docs got together and had a very, very, very good-looking baby.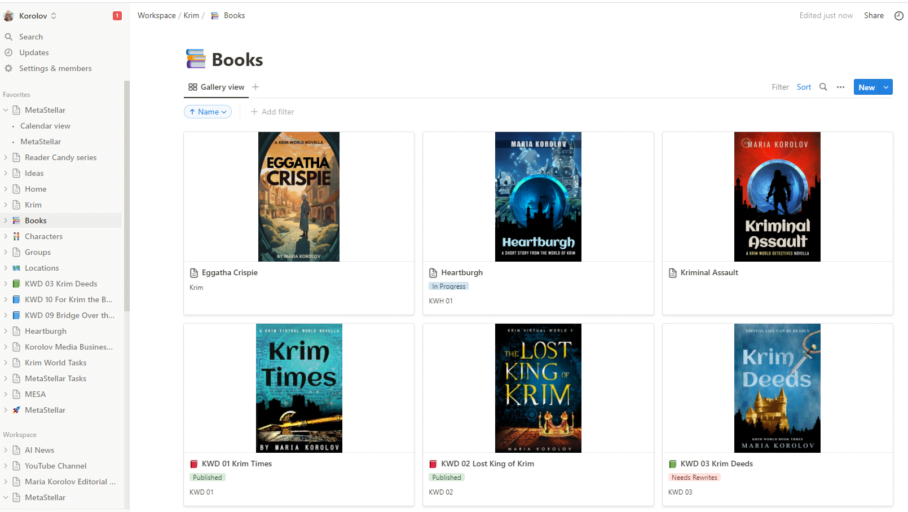 I have more than a dozen books and novellas I'm currently working on, all part of the same shared universe, and I keep track of the timelines, plots, characters, and settings with Notion. I can even upload book cover images and character concept art. There are options to group by status or urgency, to list by date or by any other property, and to connect different items to each other. For example, if I pull up a particular character, I can see at a glance what books they're mentioned in and what groups they belong to.
This year, Notion added AI tools, so it can now generate text, summarize text, and answer questions, without you having to leave the app.
I expect these tools to get very powerful very quickly.
For example, I'd love to have integrations with, say, Gmail, so that it can automatically create and send invoices to my editors.