Reading Time:
7
minutes
Some articles may include Amazon affiliate links. All proceeds go to helping us pay for original stories and to support writers of speculative fiction. Read more here.
[Editor's note: If you want some free alternatives, check out 5 best free alternatives to Midjourney for writers who need marketing or cover images. And see 11 ways for writers to use ChatGPT, to see the latest evolution of generative AI in action, this time for text. You can read all our AI image stories here and all our AI writing stories here.]
Updated 4/3/2023: Midjourney is now up to the fifth evolution of its model, and the latest results are jaw-droppingly beautiful, with much less prompt engineering required. The interface is still awful, but there are indications that they company might be working on a real website to replace the current Discord interface.

If you want AI-generated images for your book covers, blog posts, and social media shares — and who doesn't? — the gold standard used to be OpenAI's Dall-E 2. But Midjorney is now much, much better for book authors looking to create stunning graphics for their book covers or blog posts — and your first 25 images are free.
You can see some recent image examples on the official Midjourney showcase.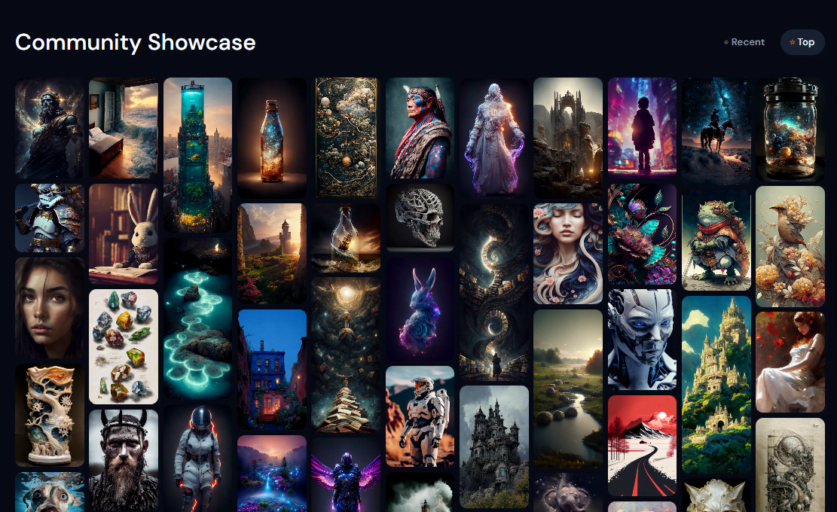 The first 25Midjourney images are free, and then the basic plan is $10 a month for 200 images. That's a darn good deal for the kind of images it produces. But I recommend going for the $30-a-month plan and using the "/relax" command to get unlimited images. That's the plan I'm on because I just can't stop playing with it.
The big downside? You have to use a Discord server to place your requests. If you know and like Discord, that may not be an obstacle.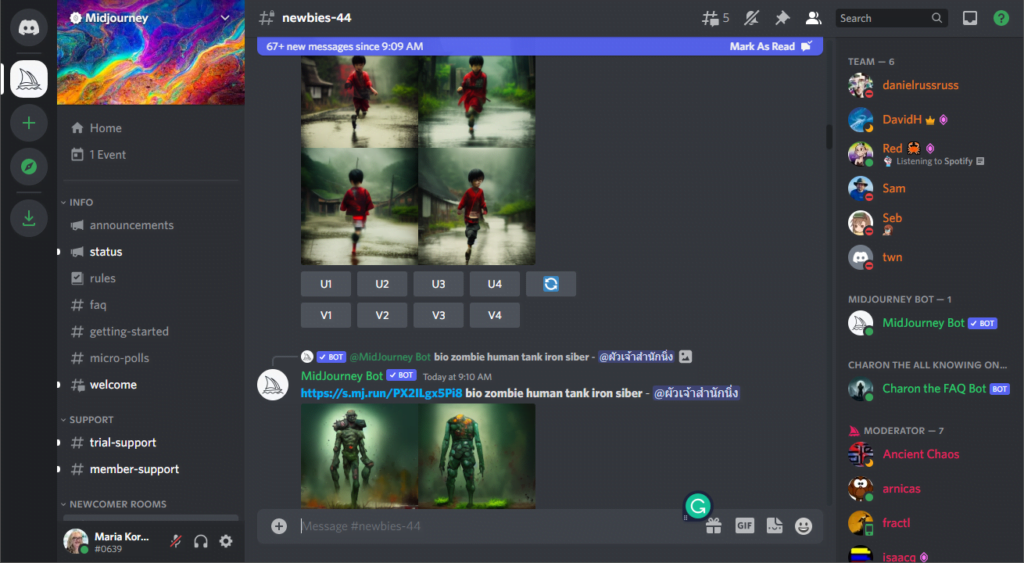 But I have used Discord a lot. There's a virtual world conference I help organize every year, and we've been using Discord for it. And I hate it. I find the interface all but impossible to use.
But if you're up for it, go to the Midjourney website and click on the "Join the beta" button in the middle. Once you go through the sign-up process and get on the Discord server, you'll be randomly assigned to a newbie channel. There's help guide about this, but it was remarkably unhelpful. For example, it told me to check my profile to find out what my newbie channel was and I never did find this info.
There are several official guides, such as this Quick Start Guide. Unfortunately, it had little in common with my own actual experience using the app.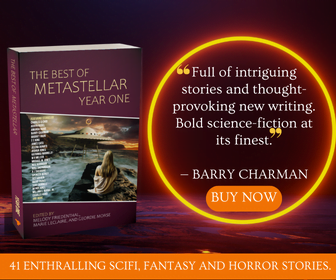 Mostly I just randomly messed around until some "newbie" channels showed up in my sidebar. I couldn't even tell you what I did to get them to come up. It might have been just due to a page refresh. Then I clicked on one of them, typed /imagine and then the text of my prompt.
I submitted a few prompts, then it took me half an hour to find the results because hundreds of other people submitted their prompts while my prompts were processed, and my prompts scrolled far off the screen. I recommend making a note of the exact time when you submit a prompt so you can find it more easily later.
Your prompts will also appear outside of Discord, on Midjourney app page. However, other than downloading the images, you don't get the rest of the functionality. To upscale an image, or generate different versions of the image, you'll need to go back to the Discord server.
Here's the first result I got, for the prompt "space battle two spaceships lasers planet in background."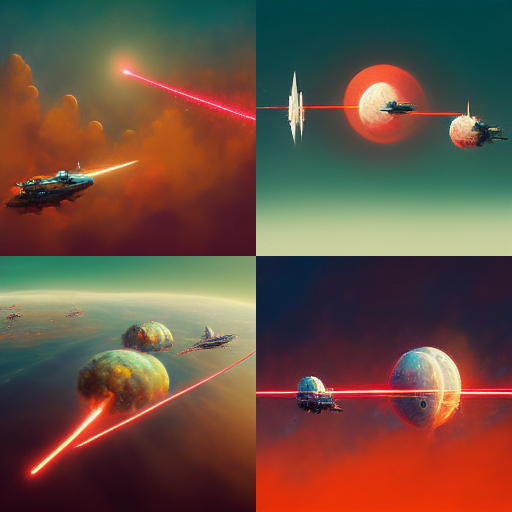 That was back in August, using Midjourney version three.
Here are the results the same prompt gave me in January 2023, using the fourth generation of the Midjourney AI model: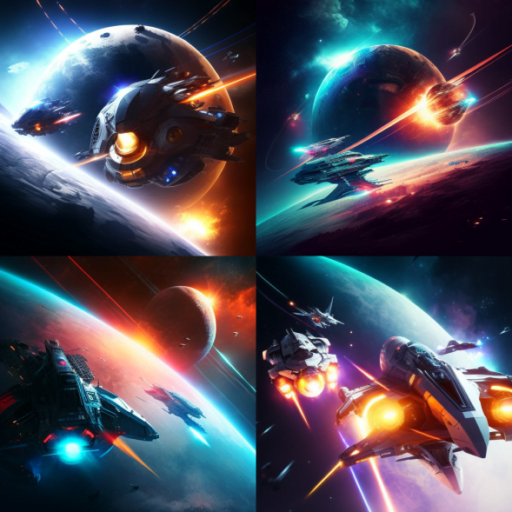 What I found particularly interesting with the Discord server interface was the ability to look at other people's prompts and see their results.
For example. searching for "space battle lasers" I found lots of inspiration images that had descriptive words in them that I wouldn't have thought to use — words like "hyperdetailed," "4k," "trending," "in the style of alphonse mucha" and "symmetry."
Midjourney also has a guide to some optional parameters, which include width and height or aspect ratio. You can even include links to online images for the AI to use as inspiration. Full list of prompt guides is here.
I tried again with my space battle, this time with the prompt "photograph of epic space battle, spaceship shooting lasers, above a planet, starry sky, 4k, mixed media, trending –wallpaper –uplight."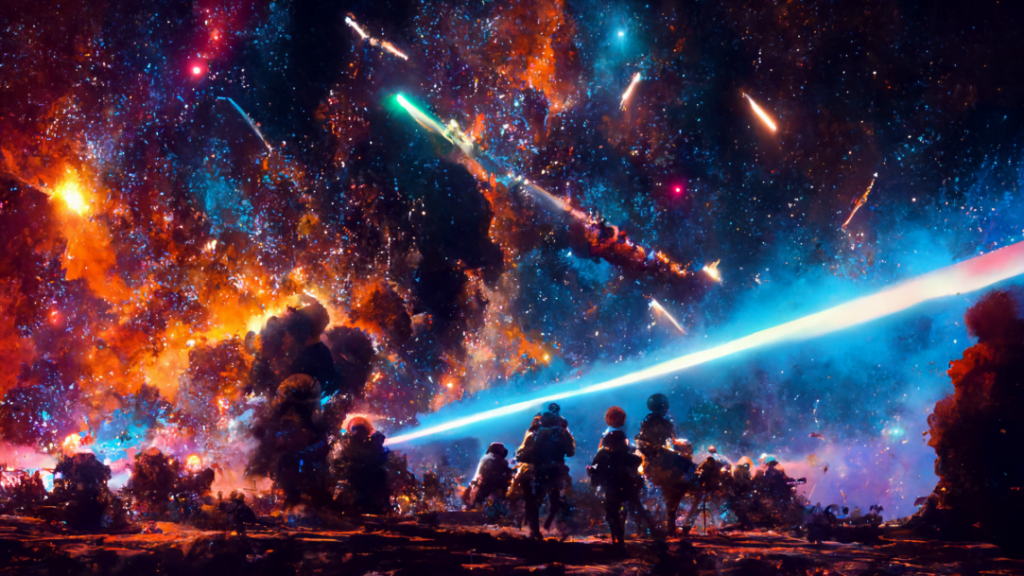 Again, that was back in August.
Here's the same prompt in January, replacing "–wallpaper" with "–ar 3:2", since the aspect ration options are more limited with version four: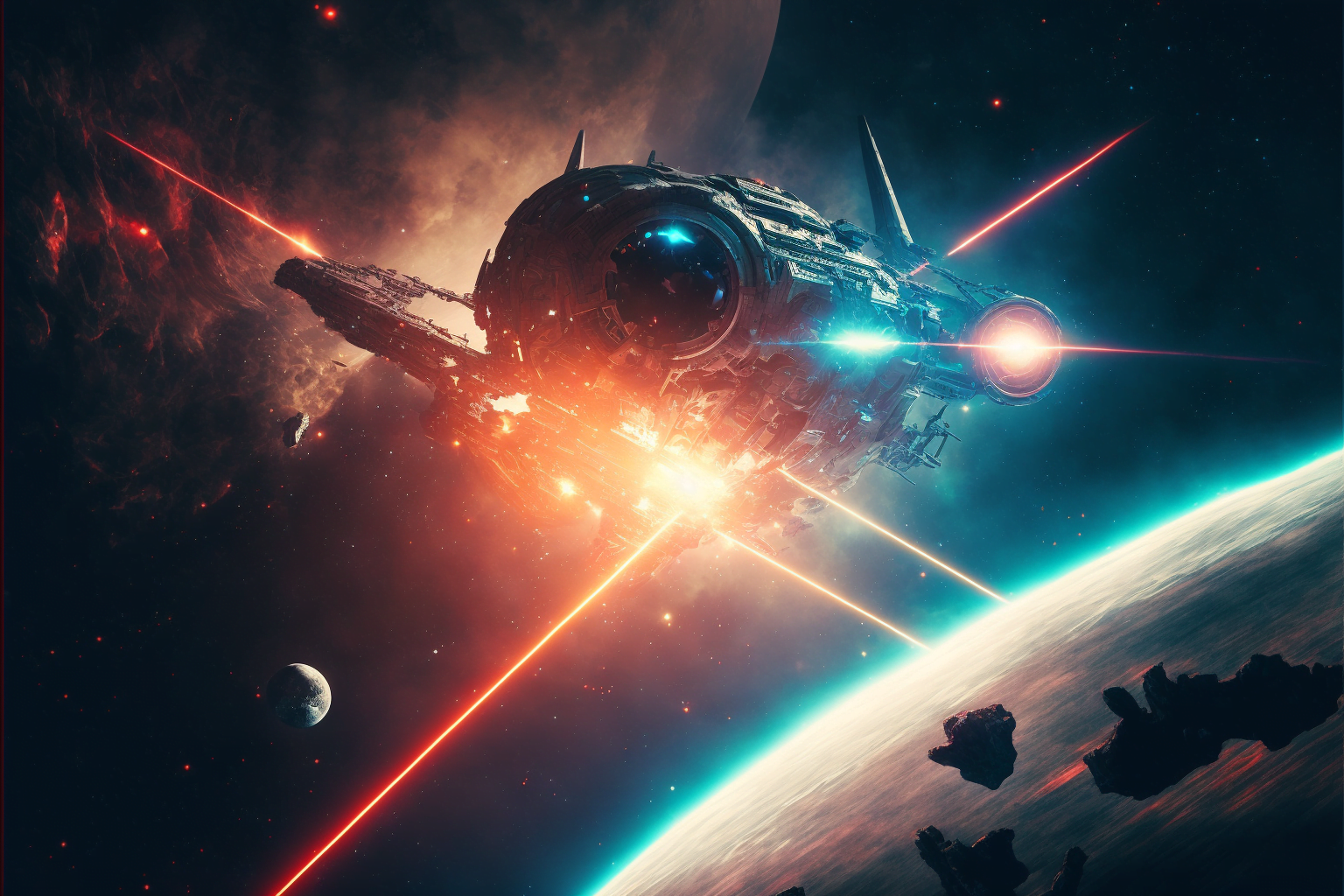 Then I played around with a few medieval-themed prompts.
Some of the results were better than others — sometimes, they were very, very good.
I mean, look at the detail on this image: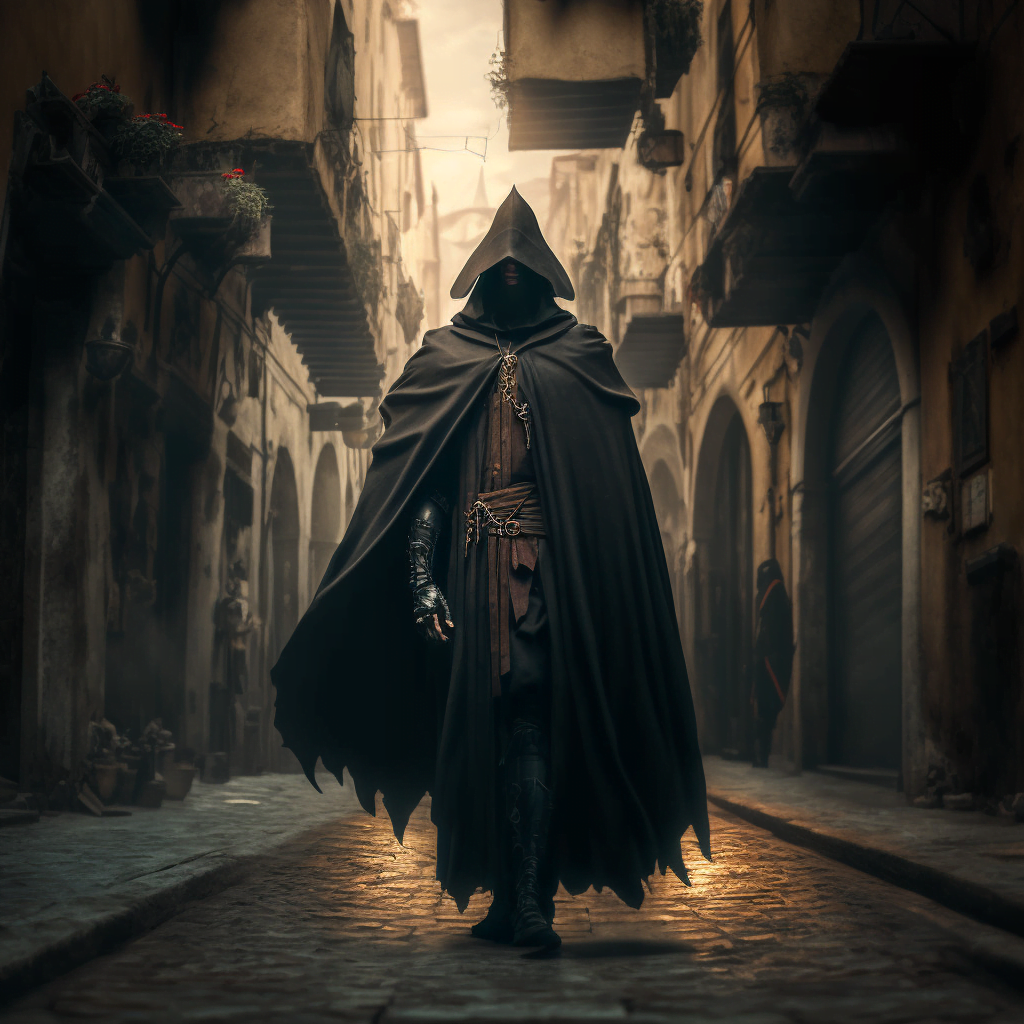 Or in this image: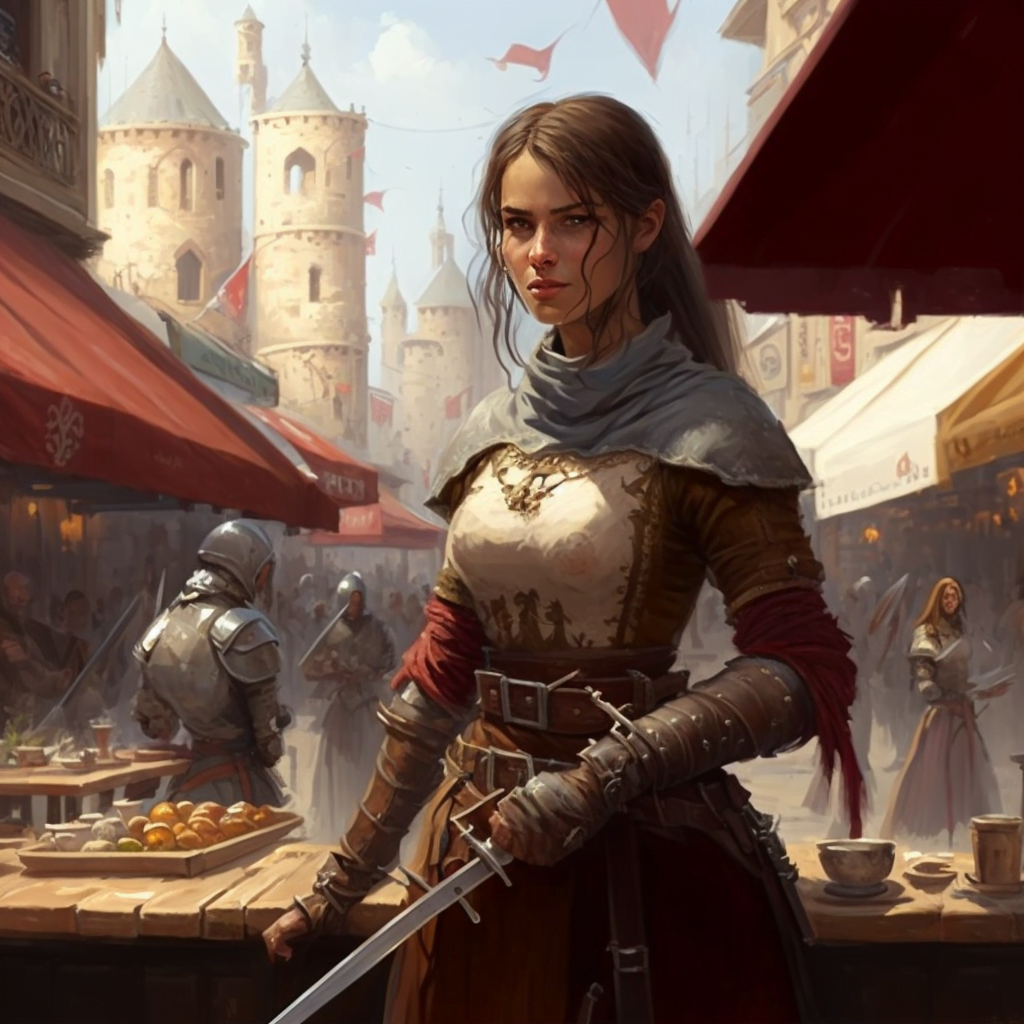 To use Midjourney to create book covers, use the "–ar 2:3" aspect ratio setting at the end of your prompt. And if you want a full-body illustration of your main character, use some words that refer to their footwear, or what they're standing on, or add descriptions of things in the background. The trick to using this for making book covers is to have enough space in the image to put your text.
You can then also use an AI-powered upscaling tool, like this free Upscale Media tool from PixelBin, to improve the quality of the image even further.
The image below was generated by Midjourney with the prompt "photorealistic warrior alien woman on alien planet wearing space boots holding lazer weapon with several moons and space ship in the sky, blue and orange, highly detailed, futuristic –ar 2:3 –test –creative," then upscaled to twice the size.
If you want even more options, type in "/settings" and play around with the style options — or turn on "Remix mode" to make more fine-grained changes to your prompt while keeping the general tone of the image the same.
For more examples of Midjourney images, check out the #midjourney hashtag on Twitter. or the Midjourney tag on Instagram.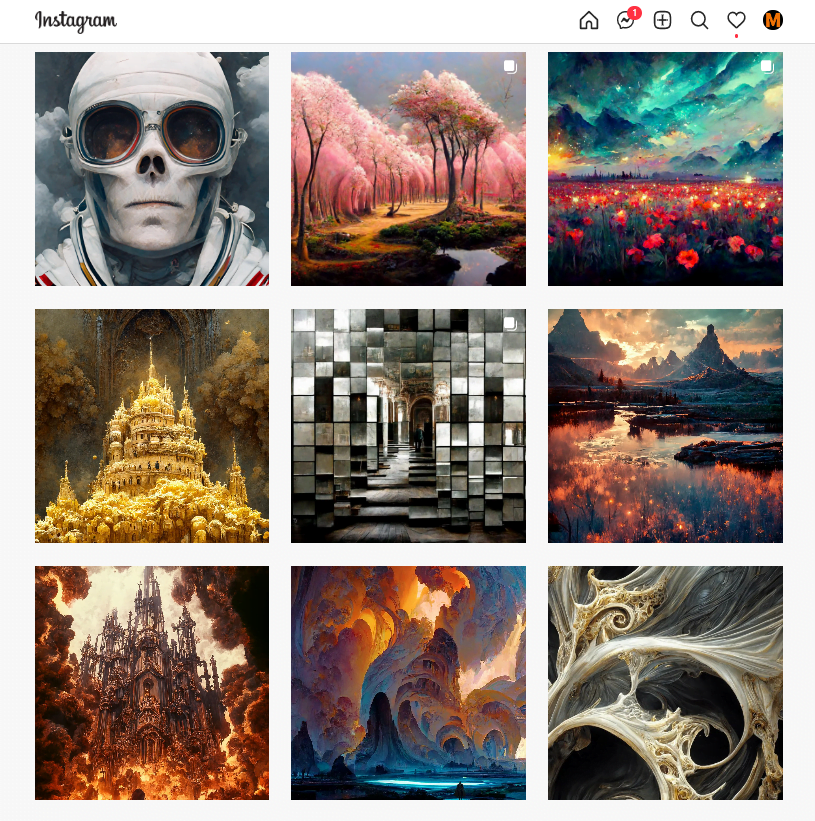 There's also a Midjourney Facebook group with more than 60,000 members. Update January 2023: This group has been renamed "AI Art Universe" and now has more than 400,000 members.
Anyway, I'm sold. I just forked over $10 and subscribed. If you want to do the same, the subscription page is here. The $10 plan gives you around 200 images a month. Upgrade to $30 a month for 900 images. Though the number of images can go down a bit if you use extreme upscaling or other advanced features.
January update: Shortly after writing this, I upgraded to the $30 a month plan and turned on the unlimited image mode with the "/relax" command. I have no regrets.
Once you're subscribed, the Midjourney Bot is on your Discord home screen so you no longer have to hunt around for your images on the Discord server. Plus, the images are in private mode, so you're the only one who can see them. This is particularly useful if you want to use the images for commercial works such as book covers. And yes, the images are high-quality enough for book covers, though it might take you a few tries to get one you like.
I can definitely see artists using this as part of their workflow.
But I can see authors using it as well, if they don't have the money for artists and have a lot of time to play with prompts — and enjoy the creative process. This is especially good for authors who have a creative vision, but zero actual artistic skills.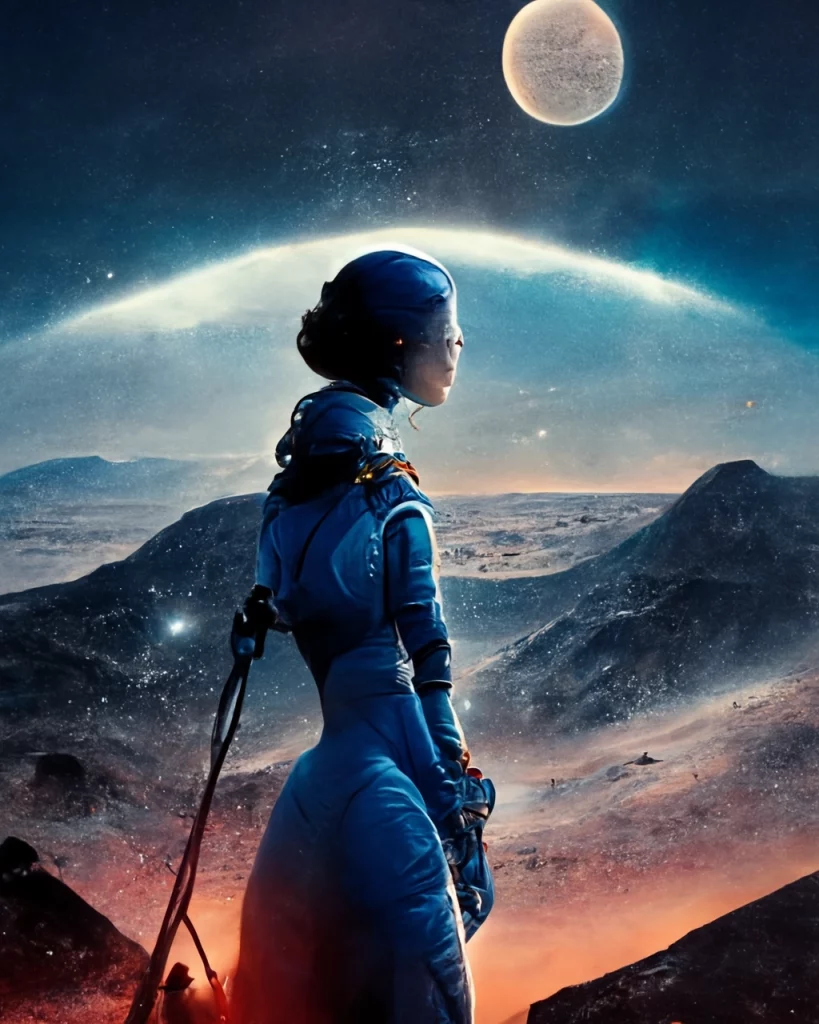 Free alternatives
If 25 images is not enough, and $10 a month is too much to pay — hey, when you're a starving writer, every penny counts — there are also a lot of free alternatives based on the open source Stable Diffusion image generator from Stability AI.
Check out my other articles on AI image generators:
Then watch me show Midjourney — and a few other AI art generators — to artists Andrea Goyan and EE King in the video below: